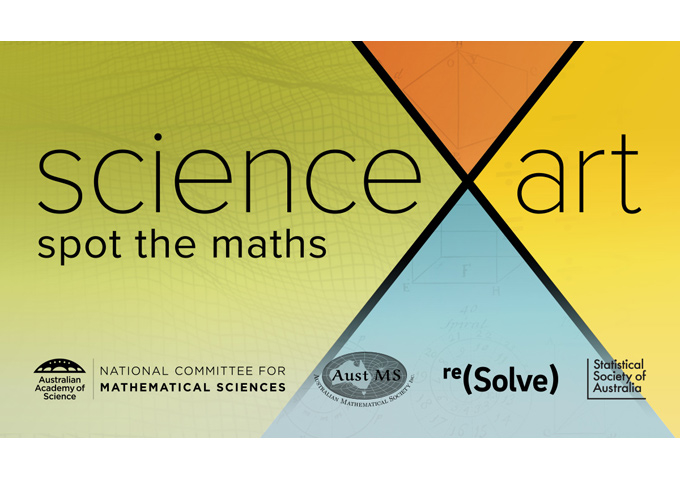 National Science Week may be over for another year 😢, but there are still lots of opportunities to get involved in science.
Teachers, maybe you're looking for some inspiration from National Science Week or want to include more STEM in your classrooms? Maybe your students have loved participating in National Science Week and are wondering how else they can be involved or what they can do next? Or perhaps some parents have asked about further STEM opportunities that their children can join?
Thankfully, we have this handy dandy guide of National Science Week events that are still happening that you, your class or your students can get involved in. What are you waiting for, jump on board!
All Students
Young Scientist Paper Planes Challenge | Wednesday 12 August – Friday 28 August
Are your students' fans of paper planes? Maybe a little bit too much? Put their talents to the test in the 2020 Paper Plane Challenge. Kids in years K-12 can compete in two different categories – distance and airtime. All you need to compete is a sheet of A4 paper and an adult to witness and verify your throw (with video footage). The last day to enter is Friday, so what are you waiting for – get folding!
SciFest 2020 | Monday 3 August – Friday 28 August
SciFest 2020 is an opportunity to engage students through online science workshops and events. They have been offering heaps of fun virtual excursions over National Science Week, and it's still possible to get involved. Sign up for their Super Science Showcase for your class at Friday 28 August at 2pm.
HERE Mapping Competition – Build an interactive map and win prizes | Thursday 20 August – Monday 31 August
Digital maps are increasingly used around the world – to show the location of things, to convey important messages, or to share stories. This competition open to all school-aged children and invites them to create an online interactive map. The map can be about anything that tells a story, and there are some great prizes to be won. So it's time to get started and decide if X really does mark the spot.
Dive into the Deep Blue with the SharkSmart team | Monday 17 August – Friday 11 September
What has no bones, has been around for 455 million years and can be pregnant for up to 2 years? SHARKS! If your class is interested in sharks and marine life, this competition is a chance to learn more about the ocean from a scientist in the SharkSmart team. Entry is easy, and you can find all the details online.
Sydney Science Trail | Saturday 15 August – Tuesday 15 September
The Sydney Science Trail is full of fun activities suitable for 5 – 15 year olds. There are interactive games, live-streamed talks, explosive science shows and virtual tours from world-class scientists and researchers. Even better, there is an interactive, curriculum-linked, virtual classroom. The event covers a broad range of science topics and is a great entry point for students to the world of scientific research. There are a tonne of ways to participate, so check them all out online.
Bush Blitz Scavenger Hunt | Saturday 15 August – Sunday 20 September
Is your class interested in nature? Looking for more ways to take your classes outdoors? As part of the Sydney Science Trail, but open to people all over Australia, the Bush Blitz program has discovered over 1700 new species in the last 10 years. Now your class can be involved, either for fun or as part of a competition. Even if you don't discover a new species, you can learn more about local plants and animals while contributing to Australia's biodiversity knowledge, and you just might win some great prizes.
scienceXart: spot the maths | Friday 17 July – Friday 25 September
Do your students notice the maths in the world around them? scienceXart is a competition that helps students see maths all around them – on their way to school, in their house or in their own creations. It aligns with the Australian curriculum learning outcomes and includes a classroom resource. This photography competition is open to all school-aged students and prizes can be won for the individual-winning entry and the whole class.
The Four Friends of Fire – a science animation | Monday 17 August – Wednesday 30 September
In Australia, bushfires are a part of life. But with major fires occurring more regularly, it is now vital for communities to understand the fundamentals of bushfires – what drives them and how they will respond to climate change. This animated video, suitable for all ages, is designed using cutting edge science to help people understand more about bushfires and climate change.
Design a Drone Competition | Tuesday 18 August – Wednesday 30 September
Drones are being used world-wide in increasingly extraordinary and innovative ways. If your students could design a drone to help with a problem in the world today, what would they design? This competition is open to school-aged children world-wide, so find all the details online and start designing your drones.
Primary School Students
A Dive Down Under with George the Farmer | Monday 17 August – Monday 31 August
George the Farmer, with his mates Simone and Ben, is investigating the Deep Blue in this 15 minute pre-filmed interactive show. Students from Foundation – Year 4 can learn about the Southern Rock Lobster from a real scientist, and join in some fun activities. George the Farmer aims to teach children where food comes from and includes educational picture storybooks, paddock to plate videos and free curriculum-aligned educators guides.
Call of the Blobfish – a Pod Play by Kids Story Room | Saturday 8 August – Saturday 12 September
The wise and ancient Blobfish needs help! In this audio drama (presented as a Pod Play) for 4-10 year olds, themes of the future of marine life and sustainable management are wrapped in an original and fun story for the young and young at heart. Audiences will also have access to a support pack of resource materials to help listeners engage further with the themes of the play.
Spirit Young Whale Warrior Competition – Spirit of Gold Coast | Saturday 15 August – Tuesday 15 September
Is your class passionate about whales and the ocean? Are they able to create a video? Then they have all the ingredients to enter the Spirit of Gold Coast Young Whale Warrior Competition. Students have the chance to show their passion for protecting marine life and learn more about their habitat in this competition open to all Primary School students (though ideal for Gold Coast residents).
MakeX Competition – Smart light challenge | Friday 21 August – Monday 12 October
This is an online creative design competition for young inventors aged 6 – 13. It provides the student with a challenge and asks them to devise a solution using problem solving techniques from the industry. This global robotics competition platform hopes to inspire passion in young inventors towards STEAM and innovation. Pakronics Australia is available to provide mentoring and support for those who would like to compete. You can also sign up to another of their challenges – the Housework helper challenge (Open from Friday 21 August – Thursday 17 December). Find out all the details online.
kidsQs (podcast) – suitable for classroom use | Wednesday 5 August – Thursday 31 December
KidsQs is a podcast for kids, by kids. Covering topics as diverse as climate change to robots and everything in between, this is an interactive podcast for curious young minds with information from experts. New podcasts are uploaded every Tuesday during the school term.
Nature Play QLD BioBlitz | Monday 13 July – Thursday 31 December
Looking for some more opportunities for outdoor learning? Nature Play QLD BioBlitz is open to all primary schools in Queensland, and the goal is to get as many kids involved as possible. It's very easy to join in, as all you need to do is create an iNaturalist Account, join the Nature Play QLD BioBlitz Project, take photos of living things, then upload them. It can be done every day of the year, wherever you are, and helps to instil in your students a love of collaboration.
High School Students
Techtrails Online: Marine Science | Wednesday 5 August – Monday 31 August
For female students aspiring to a career in STEM, it can sometimes be tough to find role models. Techtrails Online is a series of online modules featuring links to future careers and video content, showcasing inspiring women in STEM, with a focus during National Science Week on Marine Science. These modules are free and easy to use, and are suitable for anyone who wants to find out a bit more about careers in STEM.
Actually, it's Phytoplankton! Ocean Ecology & NASA's PACE Mission Podcast | Saturday 15 August – Saturday 26 September
What is visible from space, are one of the world's most important producers of oxygen and are a crucial part of the food chain? Phytoplankton of course! This oceanography podcast is designed especially for middle-schoolers and each episode is packed with science activities and resources. The expert hosts interview scientists and engineers working on NASA's PACE mission, and there are fantastic science prizes to be won.
Cochlear Aurora Science Photo Contest | Saturday 15 August – Monday 28 September
For South Australian female students from Years 7 – 12, this competition provides girls with an opportunity to learn the science behind natural phenomena and looks at the interface between art and science. There a heaps of prizes to be won, so check out how to enter online.
Solar Cell Challenge | Friday 24 July – Friday 30 October
Want to add a hands-on science experiment to your class? Join in the ARC Centre of Excellence in Exciton Science for the Solar Cell Challenge. With two levels of competition, one for middle schoolers and one for high-schoolers, the participants are challenged to convert light into electricity and construct their very own solar cells in their classrooms. Students get to work in teams and will present their final results in a video. Find more details online.
Teachers
Making STEM Real for Kids – Teachers perspectives on API's 'A Day in the Life' program | Thursday 27 August, 15:30 – 16:30
STEM is now considered a crucial element of education, but it can be difficult to include in the classroom. This free interactive webinar session shares the experience of primary school teachers who have used the Australian Power Institute's (API) A Day in the Life teacher resource kit, designed to help teachers deliver STEM learning activities. This free online resource kit includes curriculum-linked modules, a teacher workbook and easy-to-use guided activity worksheets. They are designed to help teachers connect primary school students to the world of STEM careers, 21st century skills and increase STEM awareness. There will also be the opportunity for a live Q&A session with the teachers, Program Manager Jane Smith and API CEO David Pointing.
Paid Virtual Incursions
Deep Blue | Monday 13 July – Friday 28 August
A virtual live show that takes your students on a journey through the depths of the oceans, and shows fun experiments including whale's toothpaste? Deep Blue is available for students around Australia to help audiences gain a greater understanding of ocean currents, pressure and density, ocean animals and the impact our waste is having on the marine environment.
The Marine Team! Schools virtual incursion | Monday 10 August – Friday 28 August
The Marine Team! is an educational theatre sketch comedy full of scientific facts and explores marine science and the innovation required to achieve long-term sustainability of our oceans. The package includes teacher resources, student activity sheets, digital games and more. The incursion is suitable for large group viewings, classroom by classroom sessions or watching individually from home.
VIRTUAL Science Week Incursions | Tuesday 11 August – Saturday 19 December
Robofun is a coding and robotics academy that specialises in delivering engaging and fun STEAM based lessons and extracurricular activities for primary school children. For National Science Week, there is a Deep Blue themed workshop suitable for years 1-6, which is curriculum focused and easy for students to participate in.
As always, remember to tag us @Aus_ScienceWeek on Twitter or @NationalScienceWeek on Facebook, and use #scienceweek to let us know what you're attending.