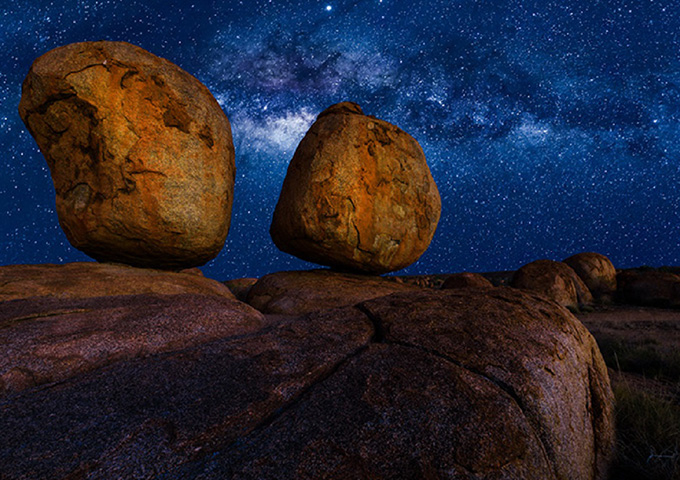 The week officially starts today but events have been running for some time now!
Adelaide kicked the week off with Science Alive! last weekend, and Beaker Street has been happening all over Tasmania through this week. Official launches over the past week have included state and federal ministers, a Deputy Prime Minister (!) and governors.
Don't forget that there are DIY Science activities to try, with a new one added everyday.
Some of the great things to try this weekend include:
Saturday 13 August
In The Sex on the Beach Science Show, Alice Ryder's adults-only comedic one-woman show, she will be exploring underwater animal sex and drawing on her own experiences working in marine science (2:00 pm, Canberra).
Prawn to Be Wild: A Science Treasure Hunt is a family-friendly activity exploring how science is used in Australia's Northern Prawn Fishery. It is Australia's largest and most valuable prawn fishery, harvesting nearly $84.8 million worth of prawns each year, and is internationally recognised as a leader in sustainable fishing. (2:00 pm, Darwin).
What botany is needed to feed very hungry caterpillars so they can grow into big, beautiful butterflies? In Butterfly Botany hear scientific talks from experts at the Australian Butterfly Sanctuary about the secret lives of butterflies, caterpillar food, where it is found, why it is important to the lifecycle of butterflies. (9.30 am, Kuranda)
Learn about Indigenous astronomy and how the Elders read the Sun, Moon and stars to help with navigation, develop calendars and predict weather. Find out about the new faces and voices of Indigenous astronomy and the Cultural Connection to the skies. (10.30 am, Logan).
Experts from Operation Posidonia share the science behind the restoration of underwater seagrass meadows in NSW estuaries through workshops, a field trip and collaborative art projects. Focusing on underwater seagrass meadows found in two of NSW's most developed coastal areas, the project equips participants with the knowledge and skills to become active citizen scientists in their own communities. (10:00 am, Warners Bay)
Sunday 14 August
The Footy Quake made by rugby league crowd cheers is set to be measured by researchers. Scientists from ANU's Research School of Earth Sciences will install a seismometer–a piece of equipment normally used to measure earthquakes–under the main stand at the GIO Stadium for the Raiders versus Dragons NRL match. (12:00 pm, Canberra).
Astronauts working weightlessly on the real-life space station sleep in bags attached to the wall and must swallow instead of spitting out their toothpaste after they've brushed. Visiting the space station replica is much more enjoyable, as part of the award-winning Neighbourhood Earth exhibition. (11:00 am, Melbourne)
At the Sydney Science Festival you can discover how Professor Veena Sahajwalla created a new generation of green materials, products and resources, all formed from waste, Hear how First Nations cultural burning practices can reshape Australia's response to climate change from Victor Steffensen in conversation with Nate Byrne, and Former Google engineer turned design ethicist James Williams discusses how big tech companies manipulate and persuade us in the attention economy. (various times, Sydney).
The National Quantum & Dark Matter Road Trip takes a bunch of quantum and dark matter physicists to cities and towns around Australia, travelling from Brisbane to Perth. Quantum technologies are crucial in the hunt for dark matter, and they're already used in smart phones and cars, medical imaging, manufacturing, and navigation. (12:30 pm, Tharwa).