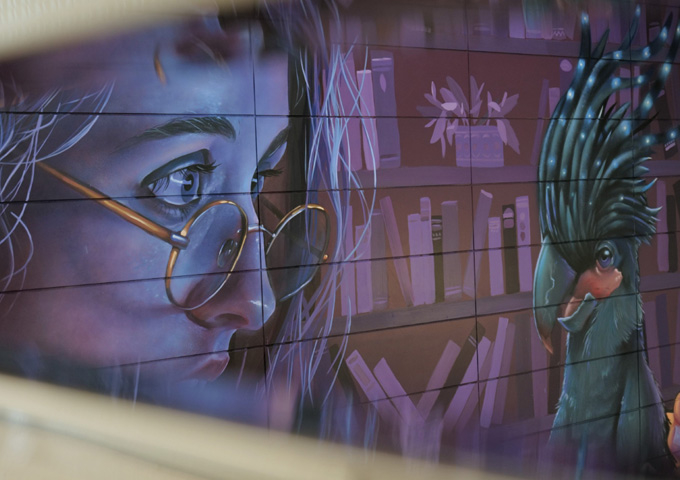 It's hard to believe we already find ourselves on the home stretch of National Science Week 2021 🙁  But before we officially sign off for another year, we still have one more weekend which is jam-packed with incredible science-based content for you to enjoy, so make sure you dig in!
Wherever you are around the country, there is an amazing array of online and in-person events happening across the weekend – here is just a small sample to whet the appetite:
Saturday 21 August
Festival of Bright Ideas (TAS) | 9.00 am – 5.00 pm AEST
Be part of the most exciting science event on Tasmania's calendar. Packed with hands on activities, workshops, and explosive stage presentations, the Festival of Bright Ideas (FoBI) brings science alive and will ignite your imagination.
Come see, play, eat, drink, and interact with everything from sea creatures to drones. Open to everyone; whether you are a family, couple, individual, or group, you'll have a great time at FoBI. FoBI celebrates the important role that STEMM disciplines play in our everyday lives, inspires Tasmanian youth to pursue an interest in STEMM, and seeks to make science accessible to everyone
City of Darwin Libraries STEAM Zone – Magical Microbiology (NT) | 10.00 – 11.00 am (ACST)
At the Nightcliff library on Saturday morning, join the 'STEAM Zone' exploring magical microbiology. Explore a new miniature world that is all around you; take a closer look at helpful and harmful bacteria, learn to create a microscope slide and play with giant virus and bacteria toys.
STEAM Zone is a City of Darwin Libraries program that is fun, engaging, and explores different educational themes and activities each week. It is suitable for people of all ages. Young children may need an adult helper.
Something to Tweet About! Visualising AI (QLD) | 11.00 am  – 3.00 pm (AEST)

Dive into a STEM Wonderland at Westfield Garden City on Brisbane's southside on Saturday, for this mind-boggling portal that doubles as a public mural. The mural, which captures the moment a young roboticist meets her AI creation, Rockatoo, will be brought to life via augmented reality.
Don't miss your chance to interact with Rockatoo and discover the science behind this futuristic social robot inspired by Cape York Peninsula's highly intelligent palm cockatoo. This event, organised by Queensland AI Hub and The University of Queensland, in collaboration with QLD XR Hub and Ardacious, is designed to inspire and delight all ages.
Future Landscapes (VIC, Online) | 1.00 – 4.00 pm (AEST)
Learn about some of the important climate science projects underway at Royal Botanic Gardens Melbourne with Future Landscapes, a virtual one-day talks program.
In response to the current coronavirus (COVID-19) restrictions, First Nations Climate Change Justice Walk has been cancelled – however, the remaining two talks from the program will be livestreamed for free tomorrow;
The Botanic Garden that Thought It Could Change the World (1pm)
The Future of Fungi (3pm)
Presented by Royal Botanic Gardens Victoria as part of Inspiring Victoria's ACCLIMATISE program for National Science Week.
Reel science: Plants (NSW, Online) | 7.30 – 8.30 pm AEST
Have you ever wondered which Sci-Fi films are more fiction than science? Could a Venus flytrap eat a human whole? Can trees really communicate with each other? Uncover answers to these questions and much more!
Film legends Jay Katz and Miss Death will be joined by scientists and film-buffs from The Royal Botanic Garden Sydney to debunk the premise of some of the world's most loved Sci-Fi films. On Saturday evening, join experts in plant science as they explore the science behind your favorite contemporary and classic Sci-Fi films in this free, online event.
Saturday 21 and Sunday 22 August
Pollinator Lab (WA) | 10.00 am – 3.00 pm (AWST)

Come and join the fun and excitement of Pollinator Lab, a weekend of free, action-packed activities for the entire family.
Open on Saturday and Sunday, Pollinator Lab's activities highlight and celebrate the vitally important role that pollinators play in maintaining life on Earth. Sadly, many pollinators, in particular insects, are disappearing from the planet impacting its biodiversity and capacity to produce enough food for a growing human population. 
Spend the day or a few hours in the Museum. Make your way through the galleries to enjoy the exhibitions, and head up to Level 3 to find the Pollinator Lab to join in on all the action.
Sunday 22 August
Taste & Explore the Future of Food with Post Dining (SA) |10.30 am – 3.00 pm (ACST)
We all love to eat. But how will nature, technology and human intervention change what food will be available to us over the next 30 years? Discover the possibilities of the future of food in this tasty and playful workshop, looking into what and how we might be eating by the year 2050 in Australia.
With delicious and surprising snacks along the way, in this 2-hour session you'll learn about native food from First Nations perspectives, discover the benefits of edible insects, measure the water footprint in our foods, and test your knowledge about food waste.
There are two workshops available: 10.30am-12.30pm and 1.00pm-3.00pm.
 g4g Day @ Canberra 2021 (ACT, Online) | 3.30 – 4.15 pm (AEST)
On Sunday afternoon, Greenlight for Girls are hosting a new online episode of 'Science, you had me at hello®' in partnership with National Science Week ACT and Girl Guides ACT & SE NSW. Local inspiring role models will tell of that ONE moment, that SPARK, that apple-falling-off-the-tree EPIPHANY where they knew that science and their being were inexplicably intertwined. Hear from awe inspiring role models, from ocean explorers to space adventurers, and learn about their journey, their jobs, their dreams, and more.