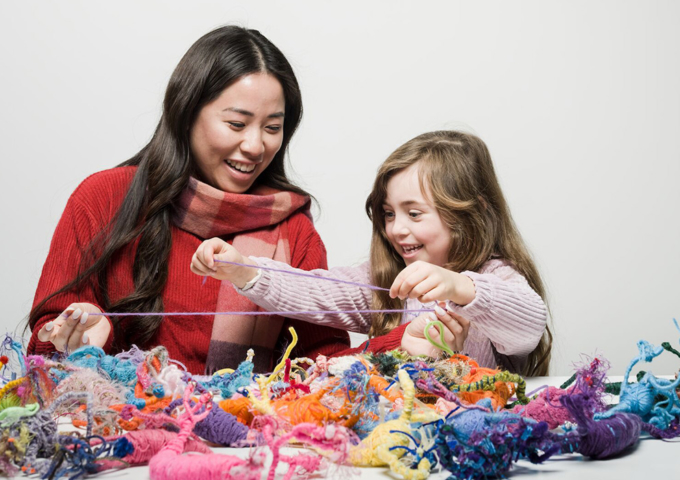 It's the week you've been waiting for! National Science Week has now officially started, and there are some great experiences to get involved in.
Check out these great events this weekend that are helping to kick-off National Science Week:
Saturday 12 August
The Midlands Biodiversity Hot Spot is Tasmania's only nationally recognised biodiversity hot spot. Join the Welcome to Country & Midlands Field Day, and be welcomed to the story of Aboriginal land management, with insights into the effects of fire and spot burns (8 am, Hobart).
The Workshops Rail Museum in Queensland becomes a STEM playground with immersive and family-friendly events at the World Science Festival Queensland Open Day. For hands-on science fun – launch a rocket, step into a new world with Professor Tech's VR-station, and marvel at super silly science shows that go off with a BANG! Experience furry, slimy, and eight-legged creatures live, groove to the beats of science band Red Rocket 3, and look out for Webster the giant spider puppet doing his fancy dance (9:30 am, Ipswich).
Here's a chance for those in north-western Sydney to take the first step to become Koala Citizen Scientists in the Hawkesbury. After a morning session with koala ecology experts, participants spend the afternoon in the bush to practise their skills (10:00 am, Kurrajong).
Discover the science behind space, parasites, composting, dinosaurs, engineering with Lego, geology, robotics, and much more across Canberra at Science in the Centres. Running over 2 weekends, there's a variety of hands-on science activities at major shopping centres (from 10:00 am, Canberra).
Kicking off a series of free 1-hour interactive workshops in South Australia, participants will find out the answer to 'What is the Value of Urban Forest?'. Each booking receives a sapling to take home to measure carbon sequestration, a fact sheet for how and where to plant the young tree, and a book about trees (10:30 am, Adelaide).
Become a forensic detective at Crime at the café – a Whodunnit Workshop, and learn from the experts how science is used in criminal investigations. Several types of evidence (including shoe prints, fibres, and soil) will be analysed using real scientific approaches such as microscopy and chromatography. At the end, detectives combine the results with information about the suspects to piece together how the crime unfolded. Aimed at 8–14-year olds (11:00 am & 12:30 pm, Perth).
Enjoy some Bite-Sized Science by exploring the hidden world of stick insects at Melbourne Museum. Children aged 6–12 and their carers will learn how these well-camouflaged insect's mimic scorpions to scare predators, use ants to raise their babies, and have a history of close calls with extinction (midday, Melbourne).
Sunday 13 August
Sure, getting up (very) early in the morning may not appeal to many, but it's the best time to observe platypus as they come out to feed just after dawn. On the outskirts of Brisbane, volunteers will help scientists monitor these shy mammals with a Platypus Watch survey (4:45 am, Springfield Central).
Geraldton Community Toy Library are On the Road with STEM Kids during National Science Week to deliver exploratory play sessions targeting our future scientists, innovators, engineers and mathematicians. Children aged 3–8 and their families will discover how to ask questions, problem solve, experiment, hypothesis and evaluate with 8 curated STEM play environments to investigate (9:00 am, Geraldton).
Three hours' drive inland from Perth, there's a Super Sunday Science Funday at Kondinin Town Hall. The day starts with an explosive, interactive stage show by Supersonic Science, followed by different stations with hands-on experiments including bubbleology, supersonic snow supersonic slime, and vortex cannons (10:00 am, Kondinin Town Hall).
At The Hive in Tasmania, school-aged children and their families will explore how to turn ideas into sound. Working together, participants at Creating Music From Science Ideas will be led by composer-educator Karlin Love, violinist-educator Suzy Turner, and retired physics teacher Jason Dicker (10:30 am, Ulverstone).
Lots more to come
And this is just the start – there are plenty more great events to come, including with the Sydney Science Festival, No-Knit Neurons workshops at the National Portrait Gallery in Canberra, CodProg Drone Lab workshop in Katherine, and so much more. Search for events in your local area.
And don't forget that there are DIY Science activities to try, with a new one added every morning from tomorrow.