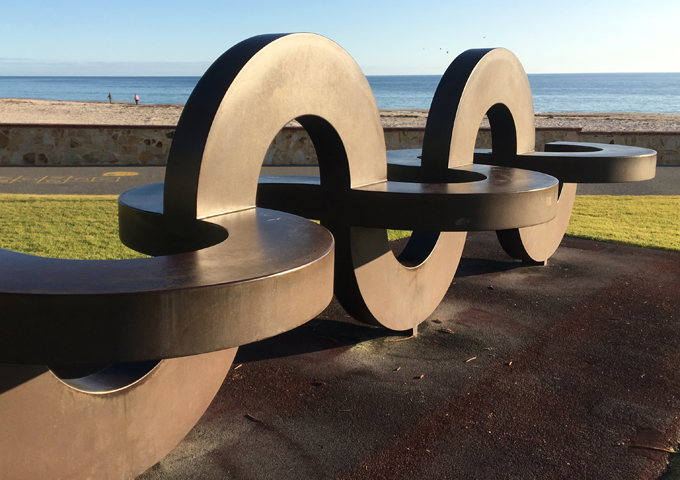 Conducted by National Science Week SA, the Unsung Hero Awards of South Australian Science aim to recognise those whose contributions to science or science communication have been significant over a long period of time but who have not yet received formal public recognition. Two awards are offered: the Unsung Hero of South Australian Science and the Unsung Hero of South Australian Science Communication.
We are thrilled to announce the finalists for the awards in 2020, and celebrate the amazing contributions they  have made to the South Australian science community.
Unsung Hero of South Australian Science: Finalists
Susan Lester
Susan Lester is the Chief Medical Scientist of the Rheumatology Research Group based at the Basil Hetzel Institute.
Sue has had a long-standing and impressive scientific career, supporting research in South Australia and beyond over the past 38 years. Her contribution to many facets of science (including genetics, autoimmune disease, epidemiology and statistics) and her support of clinicians and scientists in South Australia has spanned all teaching hospitals and universities in the state.
Being a mathematician and biocomputational modeller with extreme proficiency in high level mathematical-statistical language, her contributions have been instrumental to successes within her unit. She has also shown exceptional qualities as a teacher, mentor and collaborator, inspiring the next generation of young researchers.
She has had a profound impact on the quality of science produced in SA, has mentored countless emerging physician-scientists, and continues to generate world-class scientific research.
Graham Medlin 
Graham Medlin has made an enormous contribution to the field of palaeobiology in Australia as an Honorary Research Associate at the SA Museum.
Graham has made long and enduring contributions to the study of vertebrate surface remains (subfossils) from many sites in SA, and he is one of Australia's leading authorities on using these subfossils to reconstruct past and present mammal diversity.
In 1988 Graham donated his private collection of over 10,000 subfossils from the Flinders Ranges to the SA Museum, and this was the catalyst for the internationally significant Subfossil Collection of which he is Honorary Curator. He has volunteered two days per week over 25 years, advising students and researchers and supervising a team of volunteers who sort and meticulously record specimens.
The focus of Graham's research has been to compare small mammal species' diversity and richness prior to and following the arrival of Europeans and to describe how these have been influenced by climatic variation.
Graham has published widely, with contributions to scientific journals spanning four decades.  Over that time he has also enthusiastically shared his research with the public, and his interactive and engaging displays of owl pellets and bones continue to intrigue visitors of all ages.
Pat Vilimas
Pat Vilimas from Flinders University has made an enormous contribution to medical research, a contribution defined by its excellence, altruism and longevity.
Pat has been central to a number of medical discoveries. For example, a University team, using innovative technology, developed new ways of making antibodies to examine the gut nervous system, and continuous innovation was required to make these experiments work. Much of this work was undertaken by Pat, who has a formidable reputation for her thoroughness, problem-solving abilities, and capacity to work through a myriad of technical roadblocks to produce data that ultimately informed researchers from across the globe on the form and function of the enteric nervous system.
A further example was her research that was vital to the creation of new knowledge in the field of autonomic neuroscience. Throughout her career she has trained, enthused and supported hundreds of students and researchers to undertake their own work.
Unsung Hero of South Australian Science Communication: Finalists
Robert Lawrence and Rosalie Lawrence 
Robert and Rosalie Lawrence are conservationists who are passionate about using citizen science to connect people to the natural world.
They have a broad interest in plants and a particular interest in native orchids. Over many years they have participated in orchid surveys, volunteering thousands of hours to collect invaluable data for researchers. Since 2006, Robert and Rosalie have run Heritage Bushcare, providing sensitive weed control for the conservation of threatened plants and mentoring the next generation of South Australia's conservation land managers.
They are actively involved in a number of citizen science programs, including the Great Koala Count, BioBlitzes, the City Nature Challenge for Greater Adelaide and Wild Orchid Watch (WOW). The WOW project is testament to Rosalie and Robert's vision to engage Australian amateur naturalists, orchid enthusiasts and citizen scientists in large scale data collection in collaboration with scientists and large scientific institutions.
Adrian Sherriff
Adrian Sherriff is the founder of Animals Anonymous which provides educational wildlife encounters and presentations using a diverse range of Australian native animals. He promotes the importance of conserving the natural environment, animal habitats  and the breeding of vulnerable and endangered Australian animals.
On his own property he has embarked on improving its biodiversity through an extensive and collaborative revegetation program which has enhanced the habitat for many species of plants and animals. His passion for learning and communicating scientific ideas drove him to co-create a regular podcast, The Aussie Wildlife Show, which interviews scientists and authorities in their fields on conservation and environmental issues. He also uses various other online media platforms to spread the word about the importance of revegetating the land and caring for animals.
Adrian undertakes interactive educational presentations and displays at a wide range of venues, including schools, shopping centres, conferences and fairs. His passion, knowledge and sense of humour help him to communicate his knowledge about animals and conservation in a memorable and informative way.
Steve Walker
Steve Walker has had a lifetime interest in frogs and other wildlife. He currently works for the Adelaide and Mount Lofty Ranges Natural Resources Management Board's Education Team.
Steve has significantly contributed to community frog monitoring programs in South Australia, including the EPA Frog Census and, consequently, providing advice to Zoos SA during the development of the Frog Spotter 'app'. Steve also co-authored the book "Frogs of South Australia (Third Edition)" with Associate Professor Mike Tyler.
Through decades of work identifying records of frog calls from around the state, his verifications have contributed a huge amount of scientific data on SA frog distributions.
Being a key member of the Frog Watch SA partnership, he has developed valuable educational resources, provided training for citizen scientists, and given hundreds of presentations to a diverse range of educational institutions and community groups. His distillation of the science into entertaining anecdotes suitable for young and old makes him a popular science communicator who lives his passion.