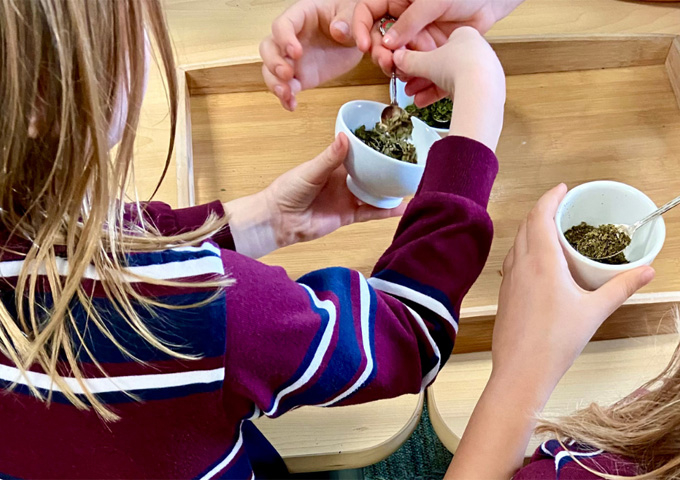 We all love to eat. But how will nature, technology and human intervention change what food will be available to us over the next 30 years?
Students from Years 3-10 can discover the possibilities of the future of food in this tasty and playful workshop, looking into what and how we might be eating by the year 2050 in Australia. Take a deep dive into four possible future worlds (adapted from the Australian Academy of Science) which explore the themes of Growth, Restraint, Catastrophe, and Transformation. 
With delicious and surprising snacks along the way, in this 90 minute session you'll learn about native food from First Nations perspectives, discover the benefits of edible insects, measure the water footprint in our foods, and test your knowledge about food waste. 
With a focus on food systems and environmental sustainability, discover the future of food with Post Dining's innovative, interactive and award-winning concepts. Take-home resources included.
School bookings available from 15 – 19 August. Prices include 10% National Science Week discount:
$630 for two classes, max 50 students. (Per student cost from $12.60 depending on the number of students)
$1134 (save 10%) for a double workshop for up to 100 students. (Per student cost from $11.34)
Contact Post Dining to find out more by calling 0438 186 375 or via email.
Post Dining is an Adelaide-based creative production company specialising in immersive experiences, using food as a tool to connect with audiences. We create award-winning theatre shows, workshops, events and experiences which disrupt and reimagine the relationship between people, food and the environment.