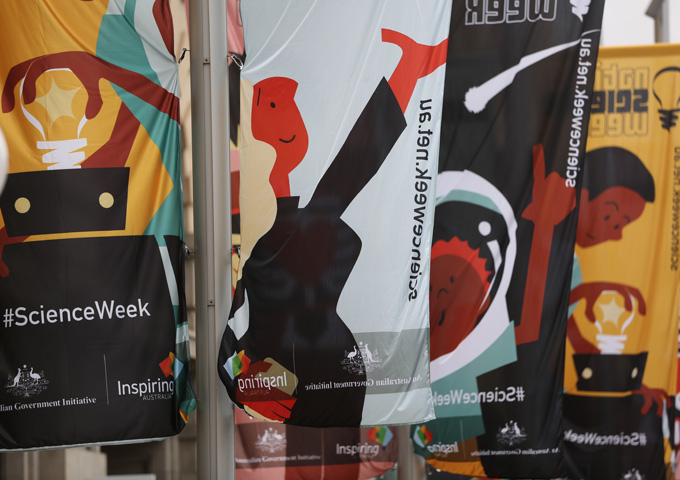 Thank you to all who attended our free information sessions across the state. We had over 40 attend in Hobart, Launceston and Burnie from a range of disciplines, including Geoff Crane all the way from Questacon in Canberra.
If you missed out, please view last year's event holders info session video.
Don't know where to get started? Check out the Event Holders Toolkit.
Want to know why you should hold a National Science Week event in Tassie? Watch this promo video from last year.
More questions? Contact us
Check back soon for an update on seed grants – you could secure up to $500 for your public event!
We look forward to an incredible schedule of activities in 2015!
________________
Got Twitter?