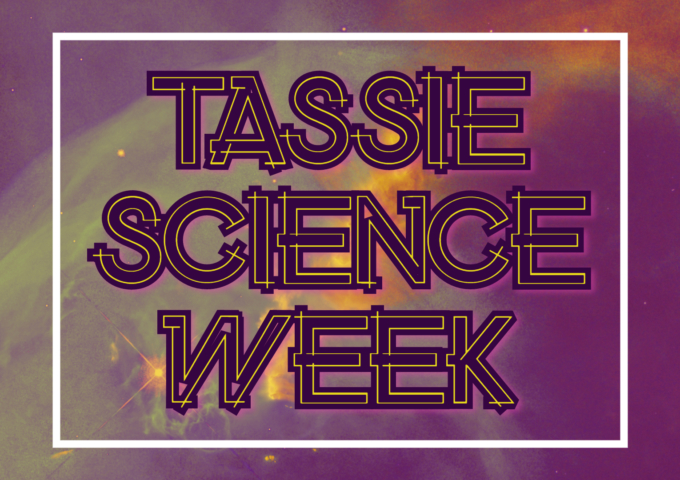 The Tasmanian National Science Week Coordinating Committee and Inspiring Australia (Tasmania) awarded 23 grants at total of $39 000 to support organisations who will deliver a public science, technology, engineering, maths or medicine (STEMM) themed activity in 2021. Most of these will be part of the National Science Week festival next year.
Committee Chair, Dr Ben Arthur (CSIRO) believes this year's online festival gave grant holders the ability to deliver events and activities in different ways and sparked fresh ideas.
"There's no end to the creativity of the science community in Tasmania. The grant applications this year vary from tech to arts to frogs and more! This funding empowers people all across the state to promote the science that's happening right in our backyard. We have everyone from large organisations to individuals participating and hope the community has some fun and comes away knowing a bit more about STEMM."
Here's a sample of events we're excited about in 2021:
Software company Secret Lab will teach the audience How to Build Artificial Intelligence. Comprised of PhD researchers and best-selling authors who make award-winning software and games, Secret Lab is a Tassie success story with a solid global reputation.
Science Made Beerable's ExBEERimental Science will see local breweries making custom beers for Science Week. A panel of scientists and beer experts will take the audience through each one in a tasting event not to be missed.
Sweet and Tricky: The Science of Uniquely Tasmanian Honey pairs real chemists with a honey producer to find out why Tassie honey is different. Participants will take home a sweet souvenir – a pot of local honey! (Royal Australian Chemical Institute).
Winning organisations and projects
Australian Marine Science Association – Tasmania Branch (TasAMSA)
Climate and Marine Science in Action: A Fieldwork Film Festival
Australian Maritime College – University of Tasmania
Passion for the water to PhD – Pub Chats
Circular Head Council
2021 Circular Head Science Gig
FermenTasmania
Passion Parade: Careers in Food
Ferment-Home-Station
Ferment-Home-Station: explore the wonders of food
Friends of Bruny Island Quarantine Station
2021 Bruny Island Science Fun Day
Huonville High School
Renewable Energy Innovators Tour: Huon Valley
Individual
Creating a Frog Friendly Garden
Institute of Marine and Antarctic Studies (IMAS)
Immersive Marine Science Experience
Libraries Tasmania
Very Cool (and Tasty) Science at the Library
Menzies Institute/School of Natural Sciences, University of Tasmania
Imprints on the Landscape: Travelling through Lutruwita's Deep Time
Queen Victoria Museum & Art Gallery
Growing Science Seeds – Living cultural knowledge to inspire us all
Ridgley Primary School
Ridgley Science Expo
Royal Australian Chemical Institute
Sweet and Tricky: The Science of Uniquely Tasmanian Honey
Science Made Beerable
ExBEERimental Science
Secret Lab Pty. Ltd.
Build Your Own Artificial Intelligence
That's What I Call Science! Radio show and podcast
The Poetry of Science and Voice of Changes – Representation in STEMM
University of Tasmania
The Science of Paper
University of Tasmania
UTAS Derby: Ready…Set…Race!
University of Tasmania
Geotourism Unearthed
University of Tasmania
The Science of Allied Health and The Science of Pharmacy
Media please contact: jenni.klaus@utas.edu.au
---