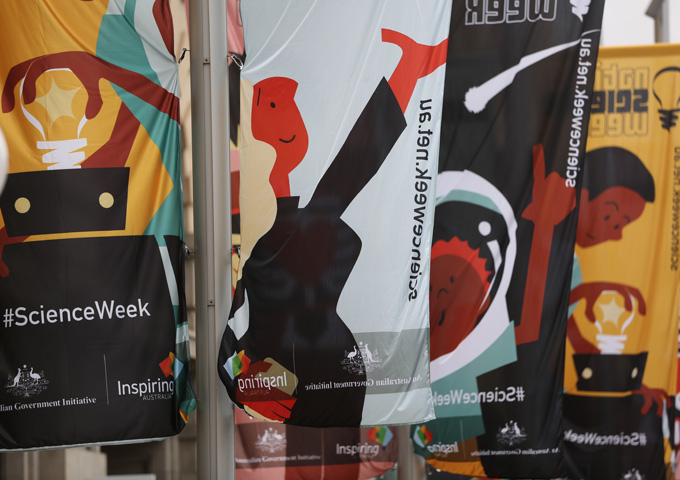 Thinking of holding an event this year? Anyone can do it!
Learn about National Science Week and how to hold an event by coming along to the Hobart or Launceston National Science Week Information Sessions, hosted by the Tasmanian Coordinating Committee. Our guest speaker is Geoff Crane, Manager of National Science Week, from Questacon in Canberra. 
Geoff will provide a national perspective on National Science Week in 2014 and talk about links with the Inspiring Australia initiative – and there will also be the opportunity to find out what's happening at a local level. We'll also have information on grant availability to support your event and how to apply.
Hobart
5 – 6pm, Thursday 27 March
Sustainability Centre, Olinda Grove, Mt Nelson
Launceston
4:30 – 5:30pm, Friday 28 March
QVMAG, Invermay Road, Launceston
For catering purposes, if you plan to attend either Information Session, please RSVP by Monday 24 March to jeanniemarie.leroi@utas.edu.au.
Northwest and regional: dial in to our Google+ Hangout to view the Hobart meeting live. We will post the link here closer to the date and on twitter. Live participants may ask questions on the night but a recording will be available following the meeting.
You can also subscribe to the National Science Week newsletter at the National Science Week website www.scienceweek.net.au.