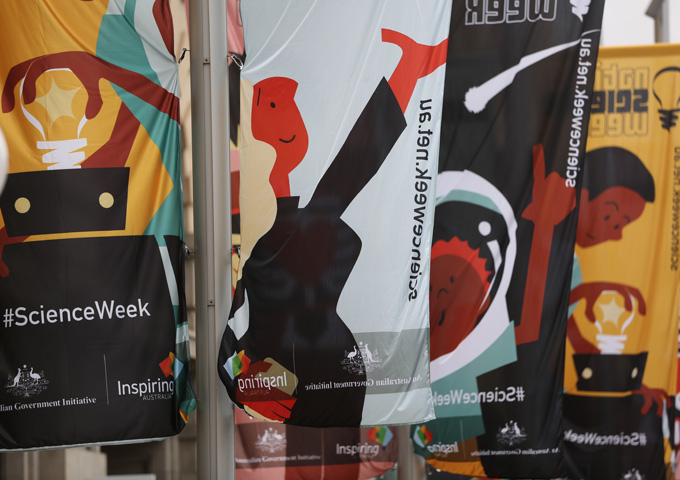 Liddell Education has booked a SOLD OUT tour of South East Queensland to celebrate National Science Week 2013.
'Science Steve' and his team of educators have embarked on a run of live performances, kicking off at the Pine Rivers Show from Friday 2 - Sunday 4 August, where they presented 2 shows daily on the Centre stage.  In between performances, the Street Science team ran a variety of hands-on science activities for kids of all ages in the Education Pavilion.
Street Science then hit the road, traveling through schools around Brisbane presenting 'Explosive and Engaging' live stage shows, loaded with coloured fire, smoky demonstrations and of course, their famous Flaming Hands.  Balance that excitement with quality scientific explanations and it's not hard to see how Street Science has fast become one of Queensland's Premier Science Productions.
You can catch these guys at a number of public events during National Science Week including a run of performances at Brisbane's annual show, the EKKA.  More information on where to catch 'Science Steve' check the National Science Week events calendar.
Guest post by Liddell Education.