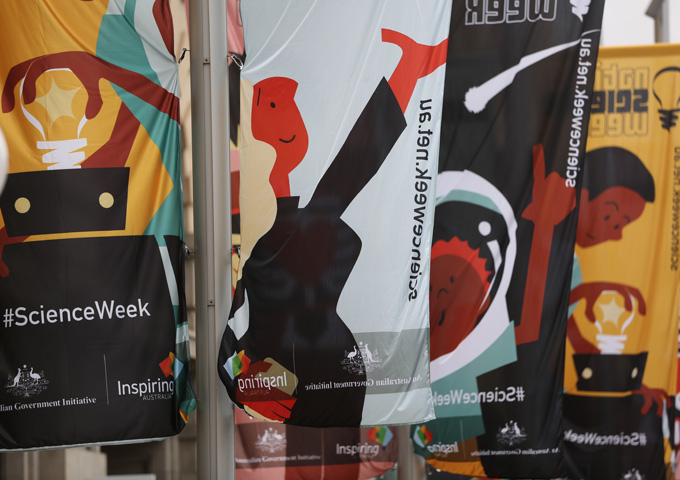 The Queensland National Science Week Coordinating Committee is offering seed grants up to $2500 for activities undertaken during National Science Week in August.
The aim of the grants is to increase community awareness, understanding and engagement with science, technology, engineering and maths (STEM) based activities during National Science Week in Queensland.
Grant criteria
Applications will be assessed on how well activities are designed to achieve the aims of National Science Week, and how well the key criteria below are addressed:
Locations—locations where STEM activities are not normally on offer or easily accessible.
Target audiences*—initiatives designed to engage a wide and diverse audience, particularly those with less exposure to STEM; or events aimed at the wider community, rather than a single organisation.
Planning—your strategy on how to achieve your objectives.
Engaging audiences—how you will reach your target audience, and promote the event or activity.
Potential impact and value for money—preference will be given to initiatives which show consideration for potential longer term tangible benefits. For example, pilot events which can be run again, or used as a stepping stone for future event, or links with community initiatives.
*events held solely for school communities are not eligible.
Key dates
applications open from Friday 22 February.
applications close at 4.00pm, Friday 8 March.
Apply
Apply via the online form. All applicants will be notified by Monday 18 March about the results of the grant round.