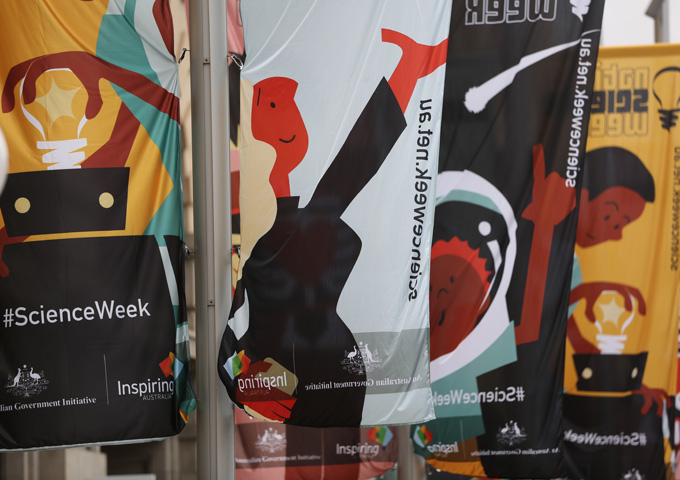 The SCINEMA International Science Film Festival will be holding a community screening program throughout National Science Week, 13-21 August 2016.
If your school, community group or organisation is interested in hosting a screening here's what you need to do:
Take a look through the programs and decide which one is right for your event.
Select a date and time for your event, then register your venue with SCINEMA.
Promote your event using the digital media pack and self-printing materials.
Get the word out through social media using the hashtags #SCINEMA2016 and #natsciwk.
For your venue you will need a screen, sound, computer and internet connection to stream your selected program/s.
Let us know how it went! Share photos through social media and tag @RiAus.
Join 200+ other community venues and help make SCINEMA the number one science film festival in Australia.
To register your venue simply create a SCINEMA account (or sign in), scroll to the bottom of the page and click on the + button to complete the form. Once you're registered you'll receive a digital media pack and promotional materials.