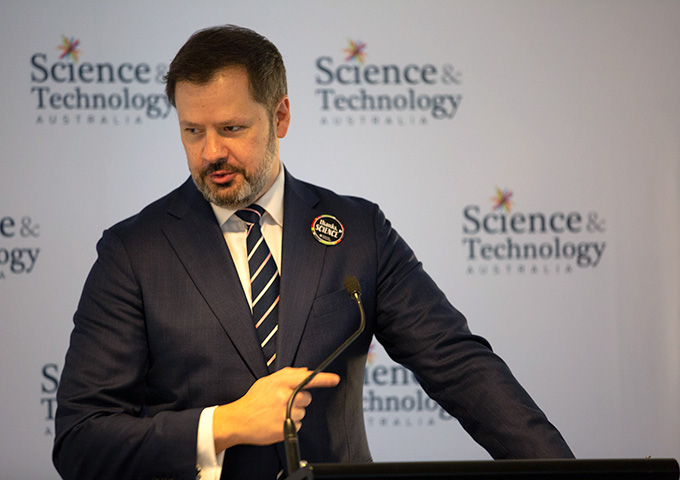 National Science Week was launched in Parliament House this morning, with MPs and senators from all sides of politics attending.
A special surprise guest was Deputy Prime Minister (and science graduate) Richard Marles MP, who spoke passionately about science, and National Science Week.
Minister for Industry and Science Ed Husic MP congratulated the members of the science community who were present for their contribution to society, and acknowledged the focus of First Nations people in Science Week this year:
"our First Nations people as the oldest continuous civilisation on the planet to survive here learnt a lot about the way this country works, the way it lives and breathes. We have not previously acknowledged that."
Minister Husic also thanked Questacon's Director Prof Graham Durant for his long service, wishing him well in retirement (starting next Friday!).
The Shadow Minister for Science Paul Fletcher MP also spoke at the event, showing the high level of bipartisan support for science and science engagement in Australia.
The panel of Indigenous scientists were brilliant – thanks to Associate Prof Bradley Moggridge, Dr Chris Matthews and Krystal DeNapoli for their contributions.
And thank you to Science & Technology Australia for holding the event on our behalf, as well as The Australian National University for their financial support.