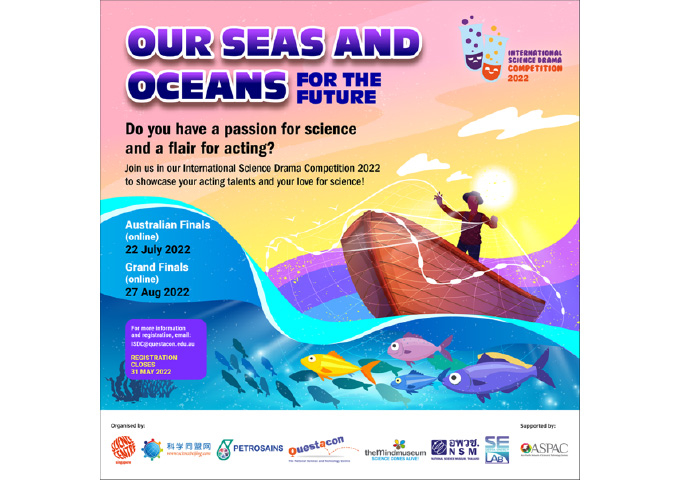 Do you have a passion for science and have a flair for acting? 🎭 Join Questacon, Science Centre Singapore and the Asia Pacific Network of Science & Technology Centres (ASPAC) for the International Science Drama Competition 2022!
The United Nations has declared this the Decade of Ocean Sciences. 🌊 This competition aims to raise awareness of the importance of our oceans, no matter where we live. 🐢 This is an opportunity for you – and your school or community group – to create, perform, record and share a story about our oceans and planet. 🎥🌏
Questacon be hosting the Australian finals online on 22 July, followed by the Grand Finals online with The Mind Museum in the Philippines on 27 August.
Registrations close on 31 May.
Questacon have more information, including how to register, and you can email them too.