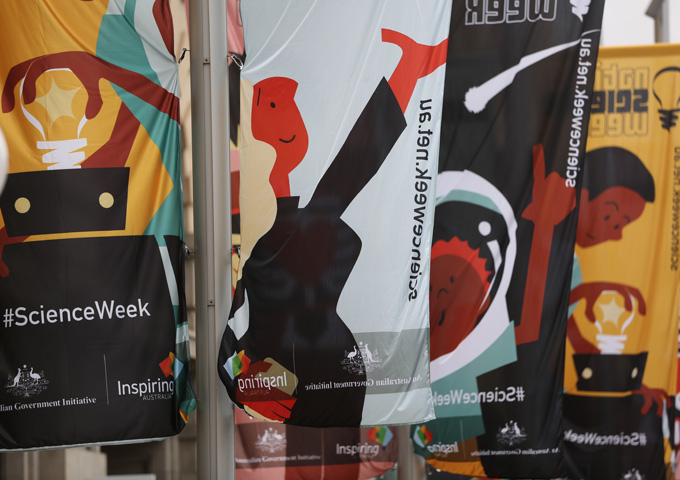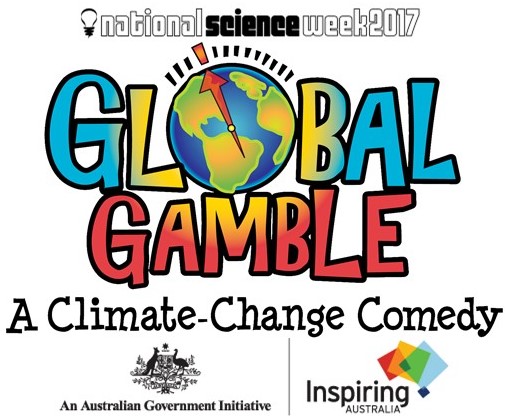 An exciting science enrichment, educational theatre performance to celebrate National Science Week and the 2017 schools theme Future Earth.
Global Gamble combines high energy sketch comedy with improvisation to entertain and educate students through a fun and interactive experience. The program focuses on four key science based messages encouraging sustainable consumption, energy efficiency and conservation, with a core focus on Global Sustainability Science.
During the 40 minute program, you will learn about energy and global warming through four comical and fact filled sketches. Global Gamble uses suggestions from the audience where the performers will build educational sketches, creating a unique and customised performance with each presentation.
How is energy efficiency related to resources?
What are natural resources?
What is global climate change?
How can we use energy wisely?
Schools Curriculum coverage
Considering whether an energy source is sustainable; how people from different cultures use sustainable sources of energy; how electricity and resources change the way people live; how human activity effects sustainability of ecosystems; causes and impacts of global climate change; challenges to food production from climate change; effect of climate change on biodiversity; electricity and the conservation of sources of energy.
School Strands - Science Understanding; Science as a Human Endeavour
General Capabilities - Critical & Creative Thinking; Personal & Social Capability
Cross Curriculum Priorities - Sustainability
Dates Available
Mon 7th August – Fri 25th August
Locations available
NSW, VIC, QLD, ACT, WA, SA
Show duration
50 minutes including discussion time
Suitability
Years 5–9
Location
In your school
Cost
$5.50 (+GST) per student. If less than 150 students per performance then a flat fee of $825 (+GST) will apply.
Bookings
Call 1300 652 470 or via email or online.
This Inspiring Australia initiative is supported by the Australian Government as part of National Science Week.