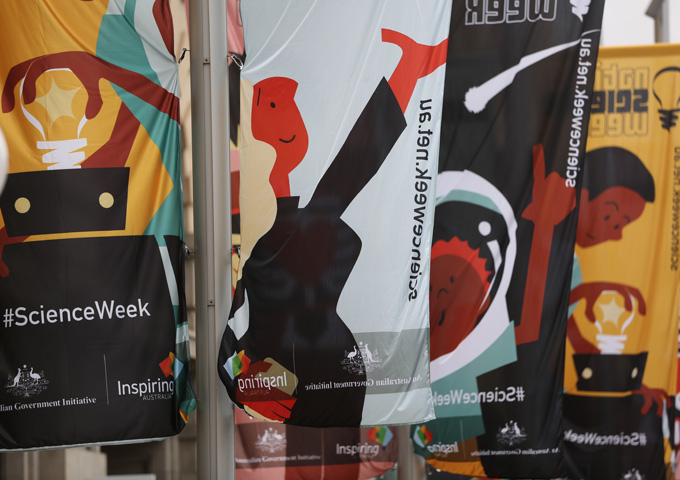 You're young and you're into science, you study it in school and spend your spare time googling it, but you want something more?
The Young Scientists of Australia (YSA) Brisbane Chapter Inc. has been active in Brisbane for over 15 years and its motto is "Promoting science to the youth of Australia". It is a group of 15-25 year olds who frequently get together to organise and run exciting science events for schools, other youth groups and the public.
YSA Brisbane performs a variety of shows and workshops which include exciting explosions, sub-zero smashings and plenty of at-home activities. All shows and workshops are performed by our members who can undertake training as members of YSA Brisbane, allowing them to develop important communication skills and have a lot of fun at the same time.
YSA Brisbane is also heavily involved with other science events, in particular camps. Annually, we staff and help organise The Science Experience and many other activities which allow students to engage with science
The main goal of YSA is to breed excitement in young people about science, but it also functions as a social organisation. Social events are organised almost every month, and whether it's bowling or a visit to the planetarium, it's guaranteed that there will be heaps of fun and great people.
During National Science Week, YSA will be involved in a number of events in Brisbane, so keep an eye out for us. If you want to see our exciting Earth, Water, Wind and Fire show then come along to the Sciencentre on Wednesday the 14 August. Check out our website for further details on the organisation.
Guest post by Young Scientists of Australia Brisbane Chapter Inc.