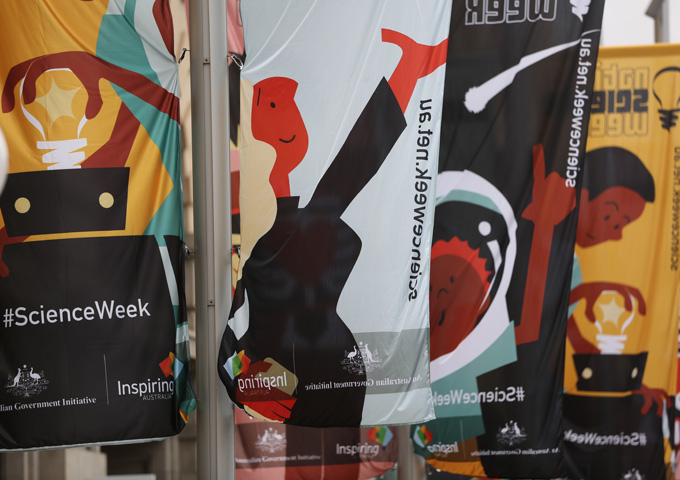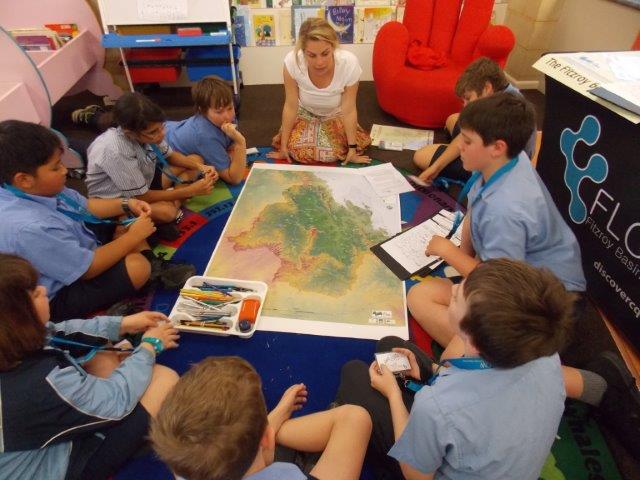 FLOW are proud to be taking our environmental education program on the road to towns around Central Queensland, providing even more opportunities for students in the Fitzroy Basin to learn more about the region's river systems, land use, animals and unique environments.
We've visited Emerald, Springsure, Gladstone and Biloela, to name a few, so please let the FLOW team know if you would like us to consider a future road-trip to your part of the Fitzroy Basin.
FLOW's tailored education sessions are tied to the Australian school curriculum. The FLOW classroom sessions will cater for up to 25 students and be up to 1.5 hours in length, providing the ideal amount of time to engage students in a fun, informative and engaging way.
For National Science Week, FLOW on the Go is headed to regional Central Queensland towns to visit schools to present a range of fun, engaging and interactive science activities. Our interactive activities will feature our brand new Augmented Reality Sandbox – realtime topographic contour line generation, which has been funded through a National Science Week grant!
The Augmented Reality (AR) Sandbox allows users to create topography models by shaping real sand, which is then augmented in real time by an elevation color map, topographic contour lines, and simulated water. The system teaches geographic, geologic, and hydrologic concepts such as how to read a topography map, the meaning of contour lines, watersheds, catchment areas, levees, etc.