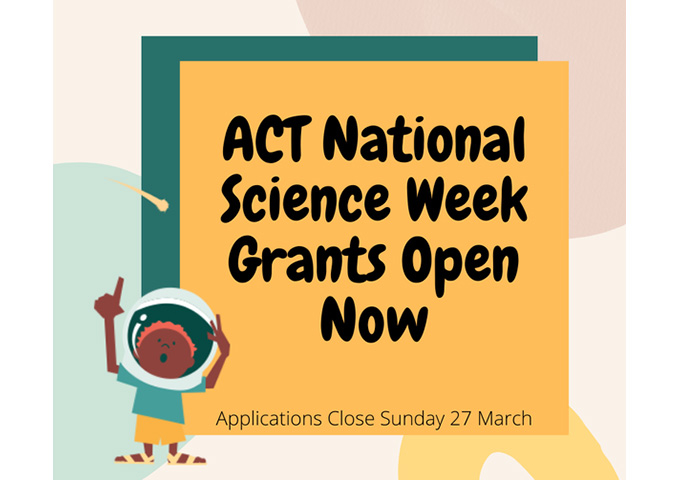 Grants are now open for National Science Week in the ACT.
The local coordinating committee are looking for fun and engaging events to be delivered in person, online or in a hybrid style.
Grants are available for $2000, or up to $5000 if you are targeting an under-represented audience such as disadvantaged youth, Aboriginal and/or Torres Strait Islander peoples, the LGBTIQA+ community, people with disability, or older adults (65+).
Your event will need to be open to the general public and aimed at ACT residents during National Science Week. Preference will be given to events that:
Demonstrate in-kind contributions or partnerships with other organisations/community groups; and/or
Demonstrate cross-disciplinary content.
Applications close Sunday 27 March. Apply online.