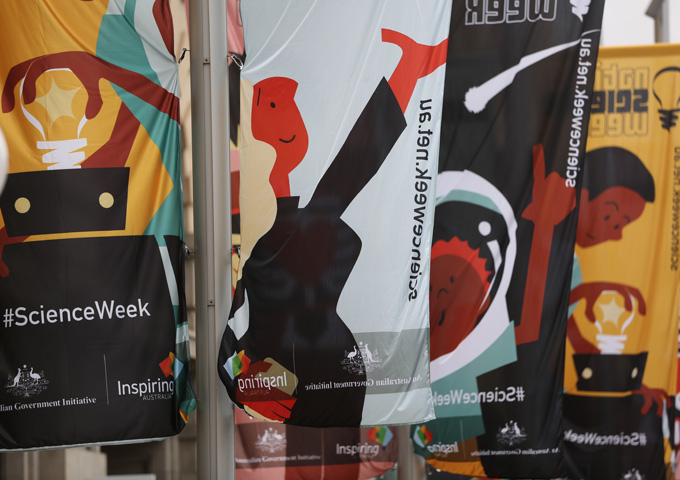 Last Wednesday, 7 August, saw a great number of us battling the horrendous Melbourne rain and winds to reach the sold out Wheeler Centre. Drawing everyone in was the prospect of listening to Nobel Prize Winner, author and 1997 Australian of the year Prof. Peter Doherty in conversation with Prof. Ian Frazer, himself winner of the Eureka Prize, co-creator of the HPV vaccine, author and 2006 Australian of the year.
The two high-profile researchers quickly dispelled the myth about dry and boring scientists, as they chatted about all things health-literacy related. The conversation touched on diverse subjects as uninformed decisions on vaccination ("I was never allowed to go to the cinema when I was a child in Scotland – my parents told me that's where you get Polio"), aged care with reference to their own parents, the Nobel Prize ("…when the Swedes insisted on giving me that prize…") and the pharma industry. Prof. Doherty especially stressed the exciting times he sees ahead for the medical sciences. He firmly believes that the vast amounts of data generated with newly available techniques will soon bear fruit and yield new and amazing discoveries.
Both Professors agreed that it remains a great challenge for science communicators, educators, journalists and doctors to help identify credible sources in the vast amount of information available today.
To read quotes of the night check out the hashtag #giantsofmed on Twitter:
This special night was brought to you by:
Embiggen Books
Australian Science Communicators
The Rationalist Society
The Conversation
Inspiring Australia
Article written by Simona Freyend.