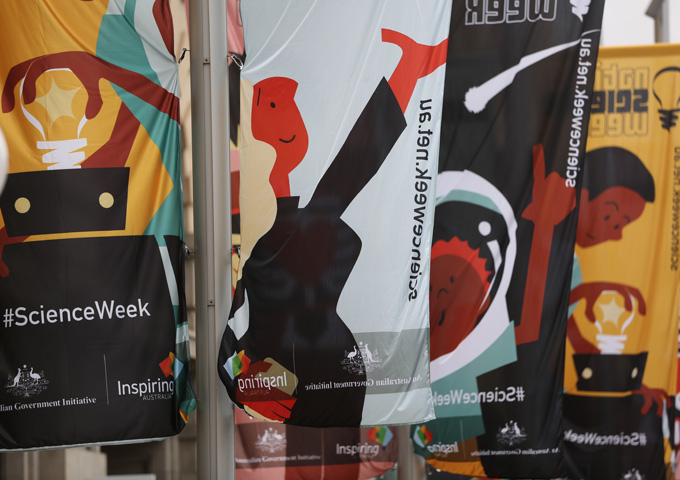 Surrounded by Science!
Science is all around us, and this was demonstrated with zaps, pops and fizzes as CSIRO Education put on their Spectacular Science Show at the local LINCs (community libraries) during national Science Week.
There was fire, explosions and flying pie dishes as Education Officers Sonia and Ben performed exciting experiments about energy, chemicals and electricity. Everyone found out the answers to questions such as 'when I rub a balloon on my hair, why does it stick?' and 'how can we make different coloured fireworks?'
The static electricity machine or 'Van der Graaf generator' was a hit, generating sparks of lightning, causing confetti to fly through the room and even literally raising the hair of one brave young volunteer.
The venue was overflowing with visitors and their families who also had the chance to explore pre-show hands-on science activities and even construct and take home their very own mini catapult.
CSIRO Education is dedicated to improving appreciation and understanding of science in the community. They run many programs in schools, as well as the Double Helix science club for kids. Join Double Helix or find out more.
Grab the app from the iTunes store, to be updated in 2013!
Guest post by Belinda B from CSIRO Education Tasmania.