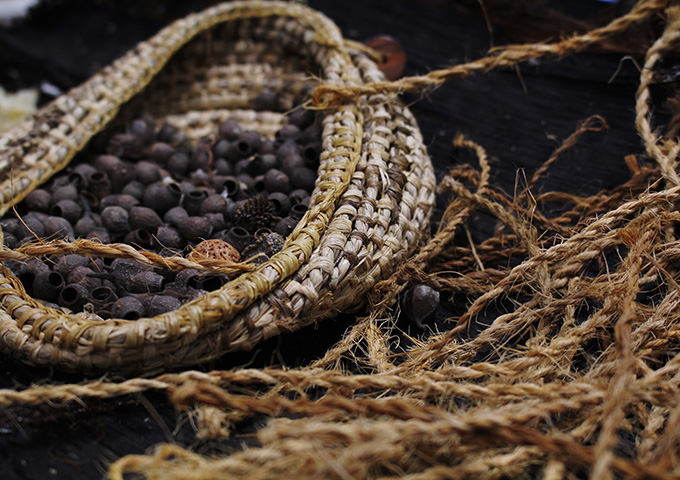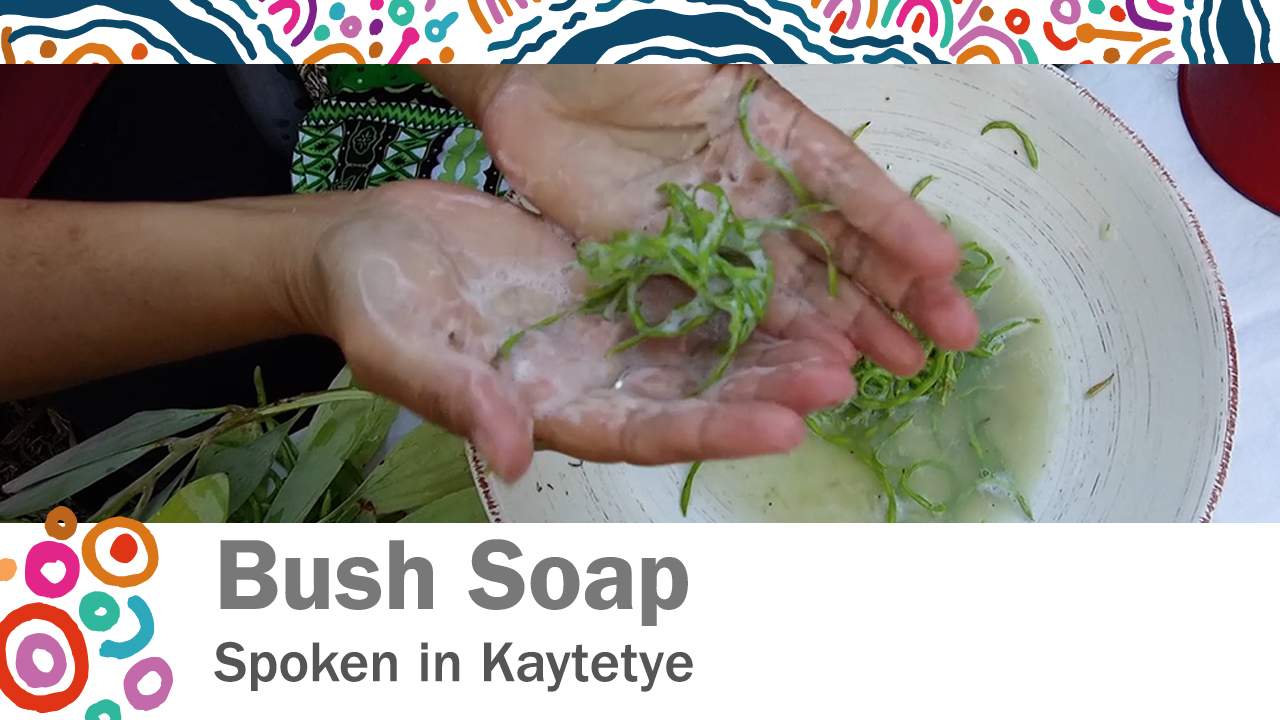 National Science Week is Australia's annual celebration of science and technology, providing an opportunity to acknowledge the contributions of Australian scientists to the world of knowledge.
With this in mind, we'd like to take a moment this National Science Week to acknowledge the contributions and importance of Indigenous knowledge to the sciences.
Throughout history, Indigenous people, perspectives, and knowledge have contributed substantially to the development of science and technology.
Australian Indigenous knowledge is part of a complex system of ecological understandings and spiritual relationships with the land. While Indigenous knowledge is many thousands of years old, and varied across Australia, the lifestyle practices are contemporary, living and continuously adapting. Observation, problem-solving skills and innovative thinking are essential to these activities and understandings.
2019 is the International Year of Indigenous Languages, and we'd like to honour both Indigenous knowledge and languages by sharing a video from the Science in First Languages project being run by Questacon – The National Science and Technology Centre.
The video, Bush Soap, is about making soap from the "elkerte" wattle tree, and is spoken in Kaytetye.
Questacon is inviting Indigenous Australians to create a short video that tells a STEM story in an Indigenous language and English to contribute to the Science in First Languages project. These videos will then be hosted in an online library. You can find more information about here.
The value of integrating Indigenous science with Western science is well-recognized, and it is wonderful to see a large number of National Science Week events which share Indigenous knowledge and value Indigenous perspectives and participation.
Some wonderful events have already been held (and a list of these is included at the end of this page). However, there are many more events still to come – so join us in celebrating Indigenous Knowledge this National Science Week.
Shifting Realities – Darwin, NT
Take a trip to another world through the wonders of virtual reality. Shifting Realities lets you see the world from a First Nations perspective.
5pm-9pm, Friday 9 August to Sunday 25 August
Saving Biodiversity through Transformative Change – Adelaide, SA
This forum brings together a leading scientist, prominent environmental lawyers, representatives from the South Australian Government and an Indigenous representative to discuss how to address the overarching questions: "What does transformative change look like?" and "How do we implement it?"
12-2pm, Tuesday,13 August
Water: Building Solutions from Indigenous Knowledge & Science – Canberra, ACT
Join us this National Science Week for a panel discussion about Indigenous water rights, featuring three of Australia's leading water experts.
6-8pm, Tuesday 13 August
Indigenous Science Experience – Redfern, NSW
This annual event for primary school students is a celebration of Indigenous and Western science and highlights the relevance of science, technology, engineering and mathematics to our everyday lives. Students will participate in a range of interactive activities presented by Indigenous secondary students, Elders and community members and science outreach providers.
9am-1pm, Wednesday 14 to Friday 16 August
Psychtalks Stories from the Cosmos: what Indigenous Storytelling can teach us about memory, out highways and ourselves – Melbourne, VIC
For over 65 000 years, the night sky has served as a map for Indigenous peoples all around the world. Cultures have long grouped stars into familiar patterns and many of these constellations are perceived in strikingly similar ways, despite the cultures being geographically separated.
6-7.30pm, Wednesday 14 August
Eel Trap – Weaving Workshops – Footscray, VIC
Created by Boon Wurrung artist Mitch Mahoney and Mutti Mutti/Yorta Yorta and Boon Wurrung/Wemba Wemba artist Maree Clarke, Eel Trap is a 10-metre installation made of biodegradable reeds and grasses on the Maribyrnong River.
Inspired by traditional Aboriginal eel traps and made of river reeds from the local area, this installation is an example of how we might we use Indigenous knowledge, science and art to continue our fight towards a sustainable future. The installation will be created by Mahoney and Clarke and the local community, and will then be released into the Maribyrnong River. Members of the general public are invited to join the artists in free weaving workshops to build Eel Trap.
31 July – 21 August
Community weaving workshops: open Wednesday to Friday 11am–3pm, and Saturday 1pm–3pm.
23 – 31 August
Eel Trap viewing in Maribyrnong River: Outdoor installation, accessible everyday at all times.
Indigenous Science Presentation – Karama, NT
Manunda Terrace Primary School are celebrating National Science Week by hosting a presentation on Indigenous Science and the impact it has on today's technological advances. Topics covered include tools, navigation, seasons, tracking, Aboriginal cosmology, land management and bush medicine.
1.30-2.30pm, Wednesday 14 August
It's in the Stars: Stories from Indigenous and Western Astronomy – Hermannsburg, NT
This event aims to deliver a community event in Ntaria (Hermannsburg), a remote community in the NT that makes the science of astronomy fun and accessible to all ages, and is also culturally relevant. It will bring both Western and Indigenous perspectives of astronomy to the audience, hearing from community Elders, and Indigenous and non-Indigenous scientists. There will be a number of hands on demonstrations to illustrate these concepts including talks, group activities and direct access to telescopes to observe the night sky.
5pm -8am, Thursday 15 August
Aboriginal Astronomy – Ballarat, VIC
Astrophysics student and Kamilaroi woman, Krystal De Napoli shares how Indigenous Australians encode scientific information in their traditions and how this knowledge is passed to successive generations. Features videos of dances, songs and interviews with elders.
6.30-8pm, Friday 16 August
Bush Medicine Workshop – Parramatta, NSW
At a time when traditional Indigenous knowledge is gaining recognition from mainstream scientists around the world, we invite you to join us in an exploration of Aboriginal medicine at an interactive workshop.
10am-1pm, Saturday 17 August
Harbour Cruise: Indigenous Navigation by the Stars – Sydney, NSW
Enjoy a three-hour stargazing experience on Sydney Harbour aboard Tribal Warror's Mari Nawi (Big Canoe), while the ship's Aboriginal crew shares stories and skills based on traditional knowledge of navigation by the stars.
6-9pm, Saturday 17 August
Indigenous Science Experience – Family Fun Day – Redfern, NSW
This annual, free, community open event is a celebration of Indigenous and Western science and highlights the relevance of science, technology, engineering and mathematics to our everyday lives. This event will include a wide range of hands-on, interactive science activities accessible to all ages.
10am-3pm, Sunday 18 August
On Country – Quaranup Boodja – Albany, WA
Join Menang guides Vernice Gillies and Larry Blight with WA Museum curator Paul Doughty to explore indigenous culture, bush tucker and animals at Quaranup. Search for kwoor (wallaby) or karda (goanna) or kullari (gecko).
9.30am-1pm, Sunday 18 August
Events that have already been held during National Science Week include:
Indigi Hack 2019 – a two-day hackathon in Ultimo, NSW, for Indigenous youth aged 8-18. Youth competed to develop new app-based technology aiming to revitalise and retain Indigenous languages. 
Switched on Indigenous Young Inventors 2019 – 90-100 Indigenous youths aged 10-12, 30 teachers and 30 University mentor students from disadvantaged communities in the Northern Adelaide region worked to build their own STEM Inventions Models.
Apmereke Akaltye-Irreme (Learning from the Land) – featured local and regional projects in Alice Springs that are connecting language and technology to ensure the continuation of Indigenous languages in the 21st century.
Moonboorli (Beyond) – Integrating Noongar Culture in Science – Indigenous culture goes hand in hand with science, technology, engineering, art and maths. In this workshop in Northbridge, WA, Kobi Morrison shared knowledge on how to incorporate elements of Noongar culture into your own methods of work. Other events in this series included Djinda Kaatijin (in Noongar means 'to understand stars'), Koondarm Choir and Ocean Stories.