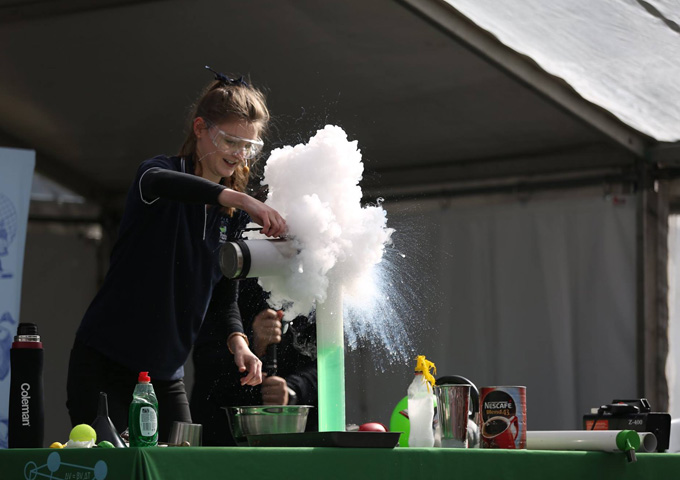 Who do you imagine when you think of an engineer, scientist, or mathematician? If you'd been asked that forty years ago, it's pretty likely that you wouldn't have pictured a woman. Times (and stereotypes) are changing, but still women make up just 16% of Australians qualified in STEM fields (science, technology, engineering and mathematics), according to the Office of the Chief Scientist.
Despite this, Australian women around the country are making enormous achievements in STEM every day, and here at Science Week's national office, we are LOVING the National Science Week events celebrating women in STEM.
Whether you're a young woman interested in making your own mark in the world of STEM, or a champion of change looking to support diversity and balance in the skills of the future, get down to one of the many National Science Week events celebrating the achievements, challenges and dreams of women in STEM.
Head to the National Science Week Events list and use the search term "women" or "girls" to explore events in your local area. There have been a number of events already run, such as the Innovators' Tea Party in Perth for senior school students to network with game-changing women, and a panel session with environmental change-makers in Women Changing the World as part of the desertSMART Ecofair in Alice Springs.
Here is a selection of events still to come across the country in the coming week: