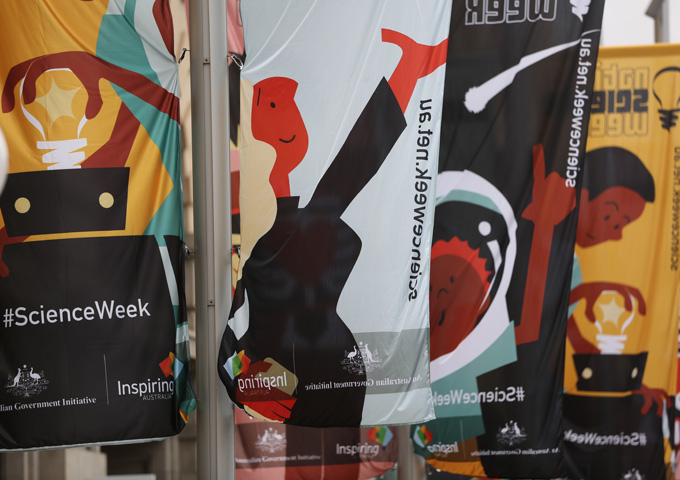 On Tuesday 13 August 2013 James Cook University (JCU) scientists held a Brain Break Morning Tea on campus in Cairns. We wanted to celebrate 2013 National Science Week and the research conducted at James Cook University.
Our Brain Break attracted 50 scientists, JCU media officer, JCU estates staff, and other university staff and students. Morning tea was provided thanks to Celebrating Research @JCU's support. Everyone participated in a science quiz which included questions highlighting JCU research along with some general science questions.  This event was promoted across JCU Cairns, in particular targeting JCU Cairns Science Precinct staff and students.
The attendance was excellent, everyone enjoyed the occasion, the morning tea was a good addition to help attract and retain people and all involved agreed that we should do more of these cross-institutional events. The science quiz was a great way of promoting and highlighting the excellence in research conducted at JCU. We used the Celebrating Research funding for the morning tea and to purchase "Giant microbes" as quiz prize give-aways.
Following this event I've had more interaction with JCU scientists who are interested in different ways of communicating their research, which I think is a positive outcome.
We also discussed having regular social events to encourage our researchers to come together in an informal session and promote their research in a fun and imaginative way.
This event certainly inspired us and in 2014 we are running National Science Week at the Tanks Arts Centre in Cairns featuring JCU researchers and celebrating science in the tropics.
Guest blog post by Lisa Jones, James Cook University.