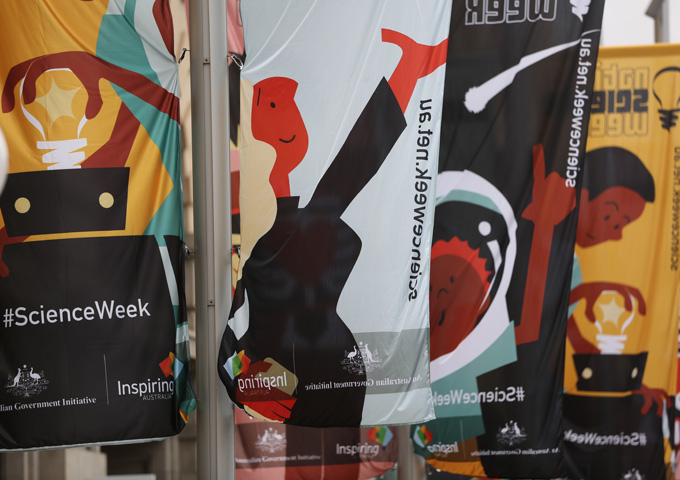 Team ZERO is Australia's 2016 F1 in Schools Team. What's F1 in Schools you ask? The largest secondary schools engineering competition on the planet, requiring students to design, test, market and manufacturing miniature F1 cars.
This is a great program, fostering long-term employable skills and engaging students in STEAM skills (science, technology, engineering, arts, and mathematics). Teams are tasked to make use of multiple skills to present the final project, which is made up of a: portfolio, trade booth, marketing strategy, verbal presentation, engineering analysis, CAD modelling, collaboration with industry, manufacturing and the car itself.
The team is made up of three Sydney-based Year 11 students: Josh Lorschy – Manager and Marketing Director, Jack Conwell – Design Engineer and Testing Analyst, and Justin Ford – Manufacturing and Financial Manager.
After being crowned the Australian National Champions in early March 2016, the team is now preparing to represent Australia at the F1 in Schools World Finals. This event will see our team compete against over 35 other nations in Austin, Texas this October. The World Final Event represents the top 0.005% of competitors in the world!
The competition provides a space for us to practically apply the skills we are learning in school. Like most students, we can study forces in physics, hear about finance in economics or learn to write and present in English. But unless we know how to apply it to the real work, all of this information means nothing to us.
It is no understatement to say that taking part in the F1 in Schools Technology Challenge is like taking on a full-time job. Team Zero has experienced the thrill of the competition, and we believe that all the excitement derives from the fact that participating in F1 in Schools exposes us to the real world. We aren't handed a timetable and told where to be at every hour of the day. We haven't got someone to stand out the front and tell us exactly what we need to do. We don't merely memorise information and repeat it out for exam papers. F1 in Schools is about DOING.
Currently, we are in the process of gaining sponsorship. This is a vital part of the F1 in Schools competition, as teams are required to fund their way through the competition by gaining financial support, an endeavour that requires raising $35 000 in sponsorship.
We would be delighted to hear from you. Send an email or visit the Team ZERO website.
Guest blog post by Josh Lorschy.