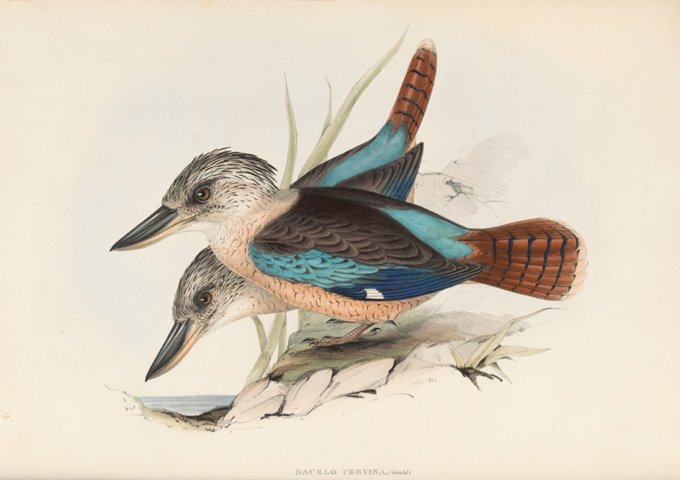 Maybe you see yourself as someone who is more into Art than Science – you like the idea of picking up a paintbrush more than looking through a microscope, or perhaps you prefer immersing yourself in amazing music compositions rather than conducting a field survey?
Well we have some good news – there is still plenty for you to enjoy during National Science Week as well! See below for more details on some of the fascinating events running this week which include a beautiful blend of Art and Science…
Week-long events
PHENOMENA | 31 July – 22 August
In PHENOMENA, art and science collide to take us on an innovative, psychedelic journey through the fabric of the universe. Filmmaker & artist Josef Gatti takes nine natural phenomena and controls them with science and technology to produce mesmerizing and hypnotic imagery that visualize the most fundamental aspects of nature.
Each chapter explores a natural phenomenon and the forces behind it, and is then synchronized to an exciting and original electro-cinematic score composed by Kim Moyes from Australian dance music duo The Presets. These powerful visualizations create a unique experience that leads to new insights and perspectives on nature, the universe, and our place within it.
The Devonian Billabong | 10:00am – 4:00 pm (AEST), Saturday 14 – Sunday 29 August
This series of events will bring audiences online learning about fish species during the DEVONIAN period. Participants will learn new skills in animation and scientific illustration tutored by celebrated artists Todd Fuller and Angus Fisher. Participants and tutors will create individual fish and habitats, culminating in a giant, interspecies billabong.
Intersections Between Science and Art |Saturday 14 – Sunday 22 August
Explore how brain health changes through life, the emerging problem of eco-anxiety, and how our wellbeing is inextricably linked to our environmental footprint. These online interactive art science exhibitions and online talks showcase innovative collaborations with artists, technologists, industry and community, creating a genuine and continuing exchange of information with a broad audience.
Thursday 19 August
Birds and Language Conference | 9.00 am – 6.00pm (AEST) 19 – 20 August
The sounds birds make form structured series, comprised of complex syntaxes, nuanced in tone, precise, sometimes excessive, often regarded as being of compelling aesthetic value.
The conference poses a simple question: What is it to talk of birds and language?
Friday 20 August
Monash Sensory Science | 9.00am – 11.00 am (AEST)
Members of the blind, low vision and deaf community are invited to touch, see and listen this online exhibition. The exhibition will showcase the Multisensory Interactive Science Book developed to explore the world of infection, immunity, food and nutrition, titled "My Goodness".
Saturday 21 August
Soundwave Portraits Online Art Workshop | 10.00 – 11.30 am (AEST)
In this online class, students will record their voices using an online voice recorder. They will then sketch or paint the recorded sound waves pattern that captures their unique voice prints. Students can also test with the voice recorder to embed a secret message in their artwork! Through the experiments, they will learn how different sounds create different soundwaves
Imagining lutruwita's Deep Time | 2.00 – 3.00pm (AEST)
Combining science with story-telling, music and the visual arts to journey through lutruwita's geological history. Dr Penelope Jones (palaeoecologist) will narrate this journey through Tasmania's coupled geological and ecological history, accompanied by evocative and interwoven music from Emily Sheppard, Yyan Ng and Georgia Shine. Along the way, Dr Amy Jackett, artist and curator, will be creating art inspired by the story.
Masked Ball Science + Dance Zoom Party | 7.00 – 8.00 pm (AEST)
It's time to dress up and dance- the theme is plague, fever, virus, lockdown, pandemic. 
You provide the food, drink, dancing, fabulous masks and costumes, and we'll provide the music, the comedy, the prizes, the special guests, the online links, and because this event is being run by the Paterson Allyn Williams Science Hub there will be a smattering of fabulous science thrown in.
Sunday 22 August
Dinosaurs at Twilight | 2.00 – 3.30pm (AEST)
Join Joanna Williams for an online workshop by Lane Cove Gallery involving step by step instructions to paint your very own Dinosaur at Twilight landscape painting. You'll each need a canvas, paints, brushes and some imagination.
Saturday 28 August
Space+Time (Binary Coalescence Project) | 3:00 pm (AEST)
The first part of the Binary Coalescence Project, 'Space+Time' incorporates an exploratory dialogue between pianists Pat Jaffe and Miro Lauritz, framing the human voice in an audiovisual work featuring responsive digital imagery. Audio engineer Theo Carbo, cinematographer Alice Stephens and animator Alexandra Nel sculpt a work that shifts in gravity between ideas of space, time and tonality.
Past events
We've already had a series of arts-related events for Science Week. These include Nature Illustrated, examining the documentation of nature through scientific drawing, by the State Library of Victoria.
Illustrations have helped communities worldwide to document biodiversity, track changes in our environment and keep records of species. This online discussion with experts in the field explores how and why we record nature through illustrations, and highlights the iconic yet unappreciated work of ornithological illustrator Elizabeth Gould whose work documented bird species around the world. This event took place on Wednesday evening, but if you missed it you can watch on YouTube.
Belgian artist Adrien Lucca uses "non-classical" white light to explore visual phenomena. In Light on Painting he shared his research methods, the laboratory where he uses chemistry, spectrometry, electronics and computer science for artistic purposes and his results: exhibitions, publications and artworks.
Sounds From the Ice shared Professor Chris Turney's experiences of working in the Antarctic and developing new records of past climate that extend historical weather records over millennia. Chris teamed up with composer Brendon John Warner and they discussed collaborating to create new musical compositions based on the research.