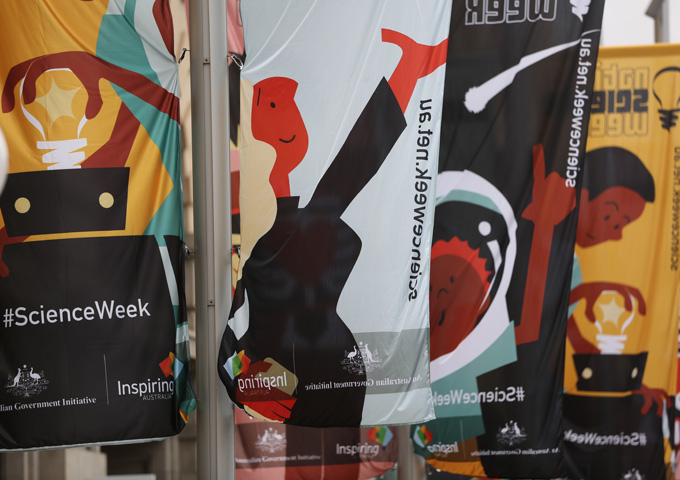 The National Science Week ACT Coordinating Committee has selected the successful applicants for the first 2013 seed grant round.
A total of $10 650 has been distributed in this round. Successful applicants are:
ACT Geology Make your own dinosaur footprints
ANU & CSIRO Weather and Climate: clearing the air
UNSW & Canberra Dance Theatre Schlieren visualisation of dance
Canberra Skeptics Vampires, Werewolves and zombies – why do people believe in them?
Australian National Botanic Gardens How do plants become separate species?
Dr Niraj Lal The science of light & the science of electricity
Science Showoffs Electricity and Magnetism
For more information about the grant process or to discuss your application please contact Kylie Walker, the coordinating committee chair.