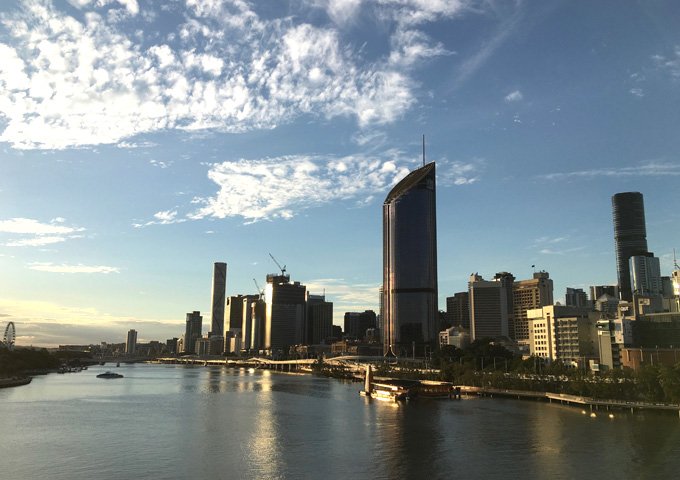 Congratulations to the successful applicants for receiving support for these seven Queensland based National Science Week events in 2020.
Tec-NQ
Tec-NQ will create a virtual tour of its advanced manufacturing and electrical workshops with embedded animations and/or video content of the equipment in use. Tour launched at Tec-NQ's Open Day during National Science Week. The tours will showcase the STEM characteristics and career pathways relating to the equipment and its use and highlight technologies such as; augmented reality, a CNC milling machine and plasma cutter, robotics, 3D printing, a structural light scanner, PLC's.
Earth Guardians
This online challenge will encourage Queenslanders to participate in, learn about and map our biodiversity in a fun way. The game also has an offline mode, which allows players to store information and submit it the next time the device is online.
After downloading the free mobile app QuestaGame, participants can submit photographs of wildlife (including wild plants) living around them from 15-23 August.
Experts from various local Indigenous, conservation, Landcare and ranger groups will identify submissions and provide feedback. Each submission is allocated a score depending on rarity of spotting this species in relation to both its location and time of the year.
At the conclusion of the challenge, scores will be tallied and players with the two highest scores declared the champions.
Junior Engineers
A series of online coding video tutorials, aimed at acquiring, engaging and educating children in Years 2 – 10 in computer coding and digital technologies. The engaging tutorials are designed to impart valuable 21st century skills in digital technologies along with building awareness, promoting positive perceptions of STEM and igniting enthusiasm for digital technologies in school aged students.
Australian Society for Parasitology
ASP parasitologists will present their research related to human and animal health including vaccine and drug development against parasites. Through online presentations, we will collaborate with Australian parasitologists to present the following featuring parasites from the poo of veterinary animals and wildlife, scabies, malaria, worms and more:
Author-Illustrator interactive sessions and after-school Scientist Lab sessions with author Rina Fu.
Science book reading and Live Lab Tours with Kathy Andrews (Griffith University).
Researcher presentations and Live Lab Tours or Fresh from The Field.
Art-science online workshops
Animated artwork of Cairns-based Indigenous artist Bernard Lee Singleton.
She Maps
A children's book launch with special readings by the author during National Science Week.
The virtual book launch of the Dronie Adventures book, with live interviews with the real-life scientists featured in the book. In total, five readings of the book, with five different interviews with the featured scientists will be conducted over five days. This is for children in early primary school.
The EduDrone conference will be a Queensland scientist day, specifically for educators and students in high school to attend and listen to the real-life industry and science applications and innovation in the drone and aerospace industry. This will have eight 10-minute talks conducted over two one-hour sessions. Each session will have a 15-minute panel Q&A.
Integrated STEM
Parents and teachers can engage their students at home with affordable, real-world applicable STEM technologies including 3D Design & 3D Printing, Electronics, Coding, Machine Vision, Artificial Intelligence, Robotics, Technology.
Each day will feature live collaborations with different STEAM educators using different technologies, including:
an educational engagement showcasing real-world relevance and how each technology works;
how to access free or affordable technologies for online learning, interactive activities for students to complete at home during each day;
a showcase of other students' work after each day;
a live interview with each expert.
Mt Larcom State School and Secondary Department
An online experience bringing the ocean, reef, local tidal waterways and farming practices together, with the support of the local park rangers on Facing Island and the Koorwana Crocodile Farm. Schools would be able to sponsor an egg and track the travels of crocodiles along the coast. They will be able to check in on their youngster, monitor growth and conditions in our local ecosystems.
Being located next to an international export harbour, major industries, farming, tourism and other rural pursuits, we want to encourage student to use scientific methods to keep their world healthy.