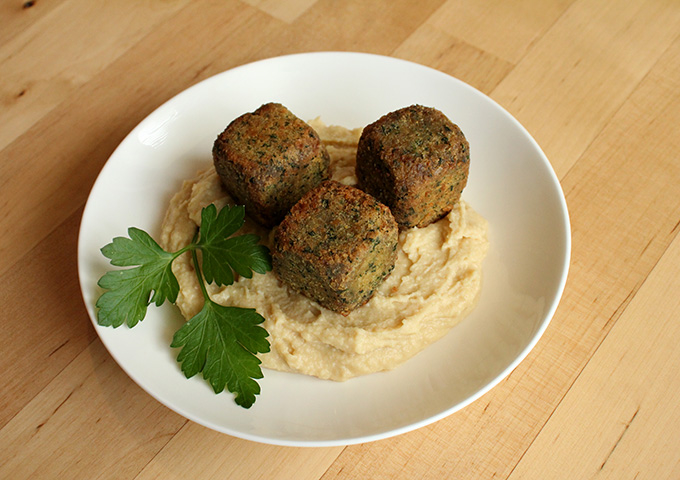 What you need:
Packet of felafel mix, or ingredients to make felafel from scratch
Vegetable oil
Frying pan or deep fryer
Hummus or tahini sauce to serve
What to do:
Follow the instructions on the felafel mix packet or use a recipe to make felafel mix.
Shape the felafel mix into cubes, approximately 3cm across, and either shallow fry or deep fry in oil until brown.
Serve with hummus or tahini sauce.
Safety note:
Steps that involve cooking the wombat felafel in oil should be performed by an adult.
What's happening?
This tasty felafel is shaped into cubes to be similar in size and shape to wombat poo. A wombat uses its poo to mark out its territory and will tend to deposit poos above ground level, on rocks, logs or mounds of dirt. The cube shape is formed in the wombat's intestines and the flat sides pre-vent the poo from rolling off lofty surfaces.