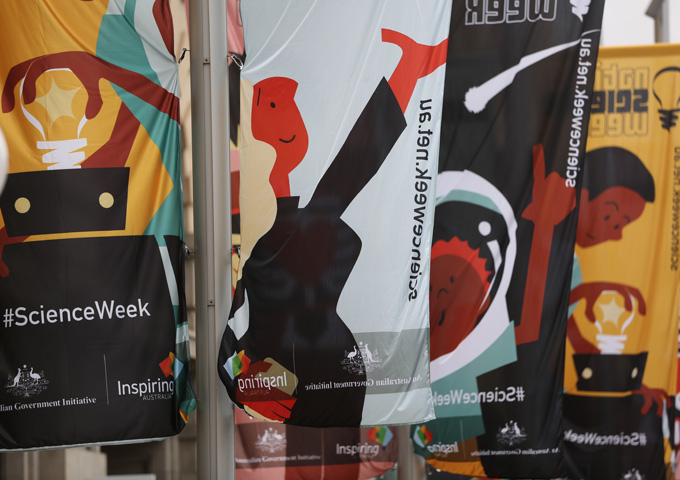 In the year 2050 life across the planet has changed.
On the Great Barrier Reef, the world's biggest stars and scientists have gathered for one massive fundraising concert WIPEOUT! to bring about a major shift in awareness across the globe.
WIPEOUT! celebrates the 2012 schools theme Energy Evolution and takes kids on an hilarious, interactive journey full of scientific facts, emphasizing the importance of access to clean energy technology while exploring the diverse range of Australian ecosystems under threat.
Crossing the disciplines of biological science, physical science and environmental science, this live, fun-filled musical theatre production incorporates the National Statement of Learning for Science, and will be performed in schools and public venues across Australia during National Science Week.
For more information contact the producers or visit their website.
WIPEOUT! is supported by a National Science Week 2012 grant.