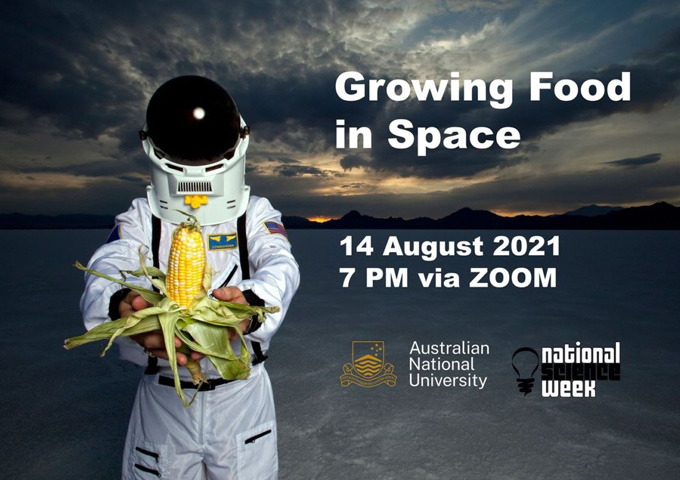 National Science Week 2021 was officially launched yesterday, and despite COVID throwing some curve balls there is still no shortage of online and in-person activities happening all across the country this weekend, allowing everyone – young and old, lockdown or no lockdown – a chance to get involved!
Here is a quick snapshot of some of the great activities happening around the country in the next couple of days:
Our Deadly Science (NSW, Online)
On Sunday, 2021 Sydney Science Festival Ambassador Corey Tutt will livestream a keynote address celebrating the breadth and depth of scientific knowledge of Australia's First Nations Peoples – from bush medicine, astronomy and forensic science to chemistry, land management and ecology.
Noticing Nature Walk (TAS)
Tomorrow morning, Nature Play Tasmania and the Sustainable Learning Centre will be leading a 2-hour nature walk for kids, exploring the bushland reserves around Mount Nelson. The walk will include stories about nature and will engage children in the science of observation.
Climate Change: Families for a Thriving Future (VIC, Online)
Museums Victoria will host a family-friendly webinar on Sunday, where participants will engage with information from the latest reports and learn about how climate change is affecting us, and families will also be invited to work together to create a pledge of actions to help us all have a thriving future.
Communicating Science Through Games Workshop – For women and girls (WA)
Tomorrow at the SAE Creative Media Institute in Perth, budding game developers will be participating in an exciting workshop learning about how to share knowledge of science through games, and will be building their very own prototype!
Growing Food in Space (ACT, Online)
In a special webinar tomorrow evening presented by Mount Stromlo Observatory, ACT National Science Week and the ANU Institute for Space, a panel of experts (including a Project Manager from NASA!) will discuss research on improving nutrition for astronauts and future space travellers, and how this research relates to everyday life here on Earth.
A Day of Science at Walkerville (SA)
Walkerville Library are running a special Saturday session to celebrate National Science Week, with an amazing array of different activities on offer, including; food-based virtual reality games, a hands-on sustainability workshop, a milk marbling experiment, 3D printer fun, and many more.
QuestaGame BioQuest (QLD)
Think Pokemon Go, but rather than collecting little digital monsters you are collecting valuable biodiversity data! Grab your walking shoes for this fun Sunday activity, which was a winner of the Australian Museum's Eureka Prize for Innovation in Citizen Science!
Comedy + Science – an unexpected chemistry (NT)
How will comedy and science react with each other in this metaphorical test tube? Inspired NT are putting on a stand-up comedy spectacular on Saturday night, featuring local comedians and scientists sharing their best science-based stories.