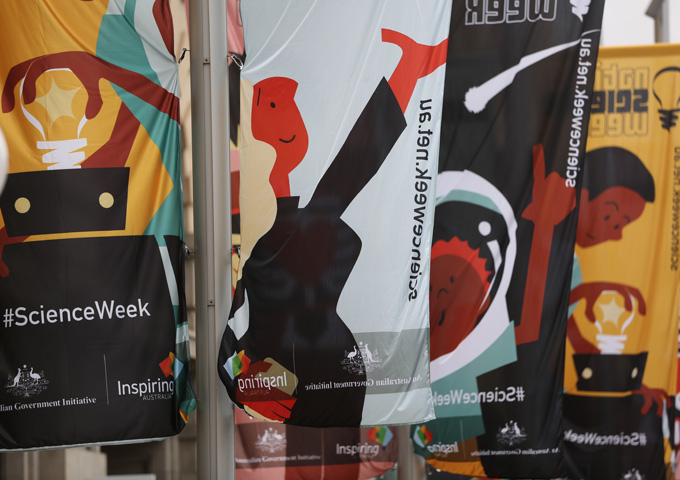 We need science. It's part of our lives – all day, every day and everywhere – in the food we eat, clothes we wear, medicine we ingest, money we spend and devices we use.
Science is so deeply entrenched in our lives that many people who use the wonders of science do so without thinking, understanding or observing that these products arose from the work of scientists.
Science is exciting. It lets you dream, lets you make and test hypothesis, and teaches you to think analytically. Science leads to new ideas, new understandings and new and better applications. Scientists know that we can't understand everything about the world, but they try anyway because the search is exhilarating.
Here in Queensland we're getting excited about National Science Week. Between 10 and 18 August, I urge you to get involved in National Science Week and recognise and celebrate all things science. There will be plenty to see and do in Queensland. Enjoy!
Guest post by Dr Geoff Garrett AO, Queensland Chief Scientist.