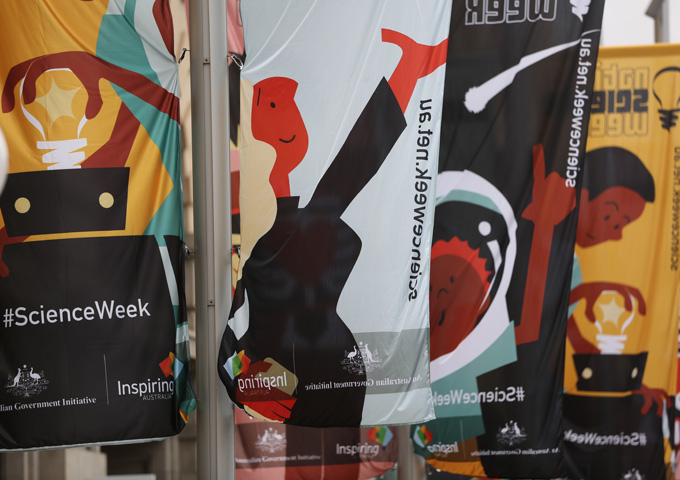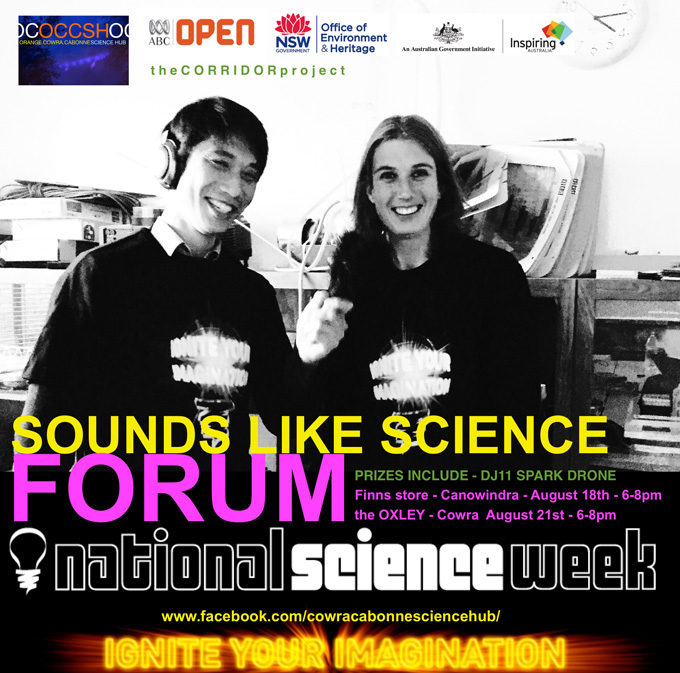 Over the next few weekends, voices of science will be heard across the South West of NSW with live events at local venues to celebrate National Science Week and mark the launch of Sounds Like Science, an ongoing series of vodcasts featuring dynamic young scientists working in the region.
The brainchild of Phoebe Cowdery of The Corridor Project and convener of the Orange-Cowra-Cabonne Science Hub, the Sounds Like Science initiative highlights the talent that thrives on science and reveal some of the diverse and rewarding careers on offer in the region. Three videos have been co-produced in partnership with ABC Open producer Luke Wong and the Science Hub will present three community forums.
The vodcasts are also being released online, each featuring young professionals with fascinating careers. First in the series are ecologist Jo Lenehan, who discusses environmental water management and pelican breeding at Lake Brewster, Pippa Childs, who takes us behind the scenes and below the streets as a civil engineer with Cowra Council, and wine maker Nadja Wallington, a vintner for the Philip Shaw Winery in Orange.
You can check out the Sounds Like Science videos online, and come along to meet the production team and hear from some more of the region's great science talent, at the following live events: