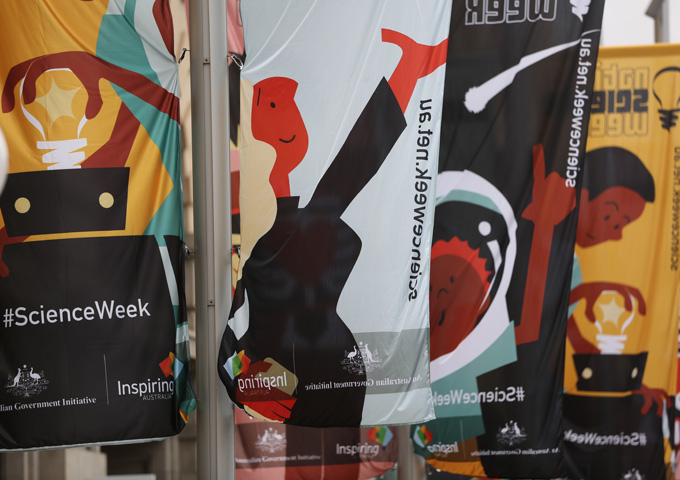 Past, current and future event holders are warmly invited to be a part of this state-wide celebration of all things Science. Join us at the Information and Networking Session at the RSV building.
When:
Monday, April 23 2018. 10:00 AM to 12:00 PM
Where:
Royal Society of Victoria
8 La Trobe street, Melbourne, VIC, 3000
Cost:
Free
Registration:
Royal Society of Victoria 
Our focus on the day will be on National Science Week (11 -19 August), providing some examples of planned events, hearing from the Victorian Science Week Lead Dr Renee Beale on small grants and how to get involved, and an opportunity to network with colleagues (including the National Science Week Manager, Geoff Crane) over morning tea at the Royal Society of Victoria.
If you're thinking about hosting or supporting a Science Week event, or just want to know more about the Inspiring Australia program in Victoria, please register to join us!