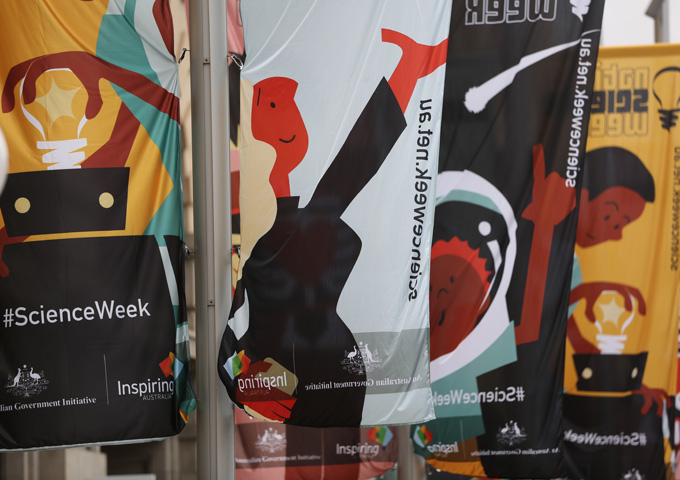 Unsung Hero Awards
Nominations are now open for the Unsung Hero of South Australian Science and South Australian Science Communication awards.
The Unsung Hero of SA Science award is for a researcher who has a sustained contribution to science in SA who has also made science communication an integral part of their work.
The Unsung Hero of SA Science Communication award recognises exemplary but previously unrecognised excellence in science communication by someone who is not a researcher.
The award recipients will be announced on Thursday 14 August.
The Unsung Hero awards are jointly run by the Australian Science Communicators (SA) and the SA National Science Week Coordinating Committee.
Download the guidelines and nomination form (144 kB, doc).
Entries close at 5pm Friday 13 June 2014.
National Science Week Seed Grants
The South Australian Coordinating Committee for National Science Week are offering seed grants for events of up to $2500 each.
The grants are primarily for activities and events that involve the general public, however they may also target business and industry.
There are a range of suggestions, criteria and restrictions listed in the grant documentation so please read them carefully before applying.
Download the guidelines (28 kB, pdf) and the application form (72 kB, doc).
Entries close at 5pm Friday 16 May 2014.