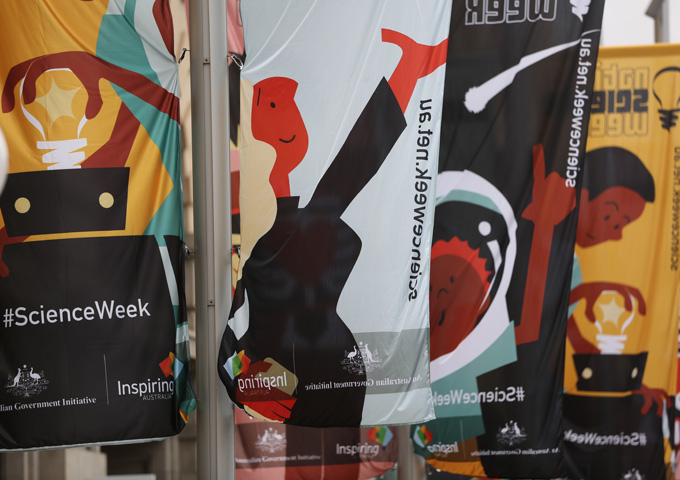 This year's Ultimo Science Festival, from August 16 to 26, is shaping up to be a memorable one with a huge range of intriguing events and engaging activities for all kinds of people. Here are some of the highlights.
At the Molecular Gastronomy workshop, learn about Spherication, the process where you end up with many little spheres of liquid held by a thin gel membrane, texturally similar to caviar. Actually spheres and bubbles are a theme at this year's festival: The Surfing Scientist Ruben Meerman will be demonstrating the amazing properties of bubbles in his shows. We wonder if he might have a case of 'surfer's tension'? Bubbles will also feature as a part of The Science of Coffee event. Is that 'crema' on your perfect espresso just a bunch of tiny bubbles struggling to get to the top?
A forensic science expert will give a talk about The Fingerprint (R)Evolution – the latest technology used for fingerprint detection. You can also do a tour of the UTS Forensic Sciences laboratory and see  what kind of equipment and set-ups are used there. And while you're there, check out the Biological Science labs too. Just down the road there are curator-led tours behind-the-scenes at the Powerhouse Museum. This is where they keep some very special objects the public don't usually see. These tours are just amazing.
Another thing that goes on  'behind the scenes' is much more serious. ABC RN's Life Matters program, with Natasha Mitchell, will present a public forum at Ultimo Science Festival about The Beast Within: Dissecting the ethics of animal experimentation. We might be against using cosmetics tested on animals, but how do we feel about medications and medical treatments? Natasha and a panel discuss the issues.