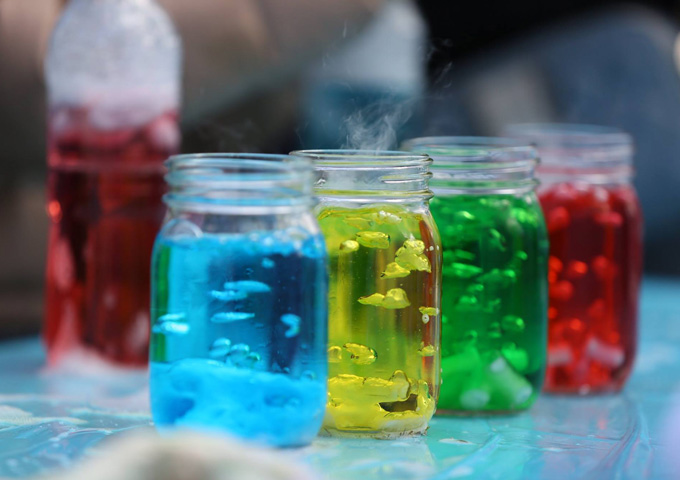 Today is the final day of National Science Week 2018. But don't despair! That doesn't mean that you have to stop sciencing! There are still loads of events happening around the country after today, and every other day too!
The Science Week website continues to list events that run throughout August, and beyond including:
Through the Inspiring Australia National Framework – Local Action approach, there is an Inspiring Australia Manager in each state and territory dedicated to encouraging communities to create, collaborate, curate and participate in public science engagement opportunities throughout the whole year. You can find contact details for the Inspiring Australia State and Territory Managers here.
This framework has also seen the development of Inspiring Australia regional science hubs dotted around the country that bring science engagement opportunities to their local community all year round, focusing on the fascinating science happening around the regions. (Again, contact the Inspiring Australia State and Territory Managers to find out more about what is happening in your region.)
Parents, teachers and students can also find events all year round at the STARPortal website. Launched in National Science Week 2017, the STARPortal is the go-to place for families and teachers to discover local STEM activities for the children in their lives and for providers to find partners for collaboration.
And don't forget the online projects and competitions you can participate in, many from the comfort of your own home, including:
Virtual Reef Diver Citizen Science Project for National Science Week 2018
ANSTO's new virtual reality (VR) app – now live within the App Store and Google Play for free download. For the first time ever, Australians can use the power of VR to take an amazing journey to the scale of an atom and go inside OPAL.
UNSW Bragg Student Science Writing Prize Write a short essay on 'Technology and Tomorrow' and you could win some fantastic prizes. Closes Tuesday 28 August
Presenting My Local Weather – Video Competition What's the weather and climate like around you, and why does it change? The Australian Meteorological and Oceanographic Society (AMOS) is running a national video competition! We invite school students to explore weather and climate in their local surroundings and present it in a (2 min max) video. Closes Friday 31 August
Geoscience Australia – 80 Days of Earth Discovery Join Geoscience Australia in exploring geoscience in all its diversity, the crucial role it plays solving the challenges of our nation and the people who make it all happen. Includes competitions and educational resources Until 20 October
Future Martians Podcast In this 12-episode series, Mars One astronaut candidates Josh Richards and Dianne McGrath speak with other candidates about the Mars One project, motivations for applying for a one-way mission to Mars, and what they are doing to become Future Martians.
These are just a snapshot of the many science events held year-round across the country. As National Science Week 2018 draws to a close, there's no shortage of opportunities to keep you sciencing while you eagerly await Science Week 2019 to come around!