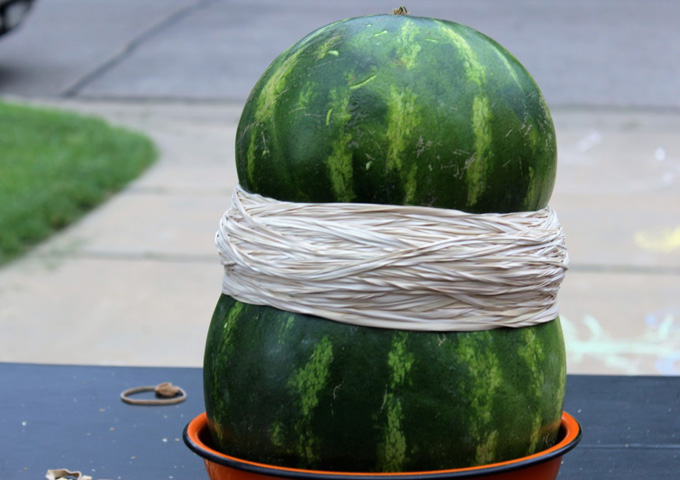 How many rubber bands does it take to implode a watermelon?
The Big Watermelon Experiment is a mass science experiment for school students, that seeks to find the answer to this not so pressing issue (unless you are a watermelon).
Schools can register for free and will receive learning materials (videos and downloads) in the lead up to National Science Week, learning about the variables, forces at work and the nature of mass collaboration in science (like this).
Before the experiment, students will make predictions on the outcome of the experiment based on scientific principles outlined in the learning material.
During National Science Week, each school or class conducts the experiment, sharing images and results on a national scale to compare data.
The watermelon implosion experiment is visually spectacular, giving students an exciting look into the world of science without the need for expensive equipment or complicated processes.
Check the website or contact Rob at Experimentary by email or call 0438 387 019 to register your school or to find out more.