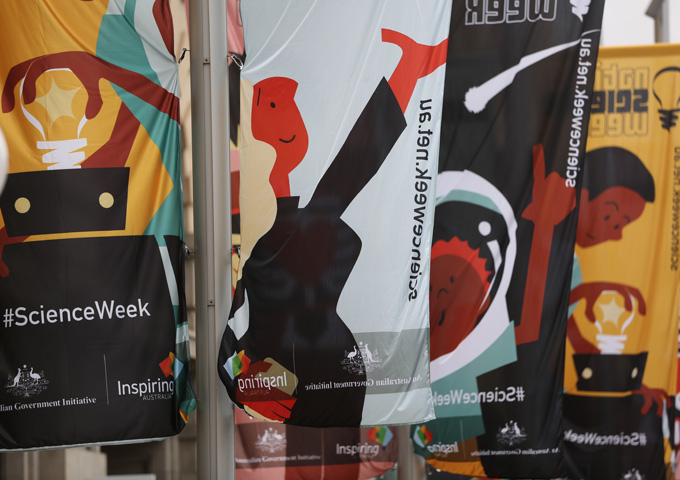 National Science Week is over for another year, but fantastic science events will continue to take place around the country. There's so much science around us every day; look for it, get involved, and enjoy.
This National Science Week saw 396 events happen around Queensland, contributing to over 1800 events across Australia. We had the science of wine and chocolate, a solar bake-off, trivia, Brain Breaks, cafes scientifique, school science fairs, open days, musicals, spectacular science shows and so much more.
Our closing words for a fantastic National Science Week 2013 come from Professor Ian Frazer AC, 2006 Australian of the Year, 2008 winner of the Prime Minister's Prize for Science and inventor of the HPV vaccine for cervical cancer.
Perhaps best-known for his vaccine discovery, which is estimated to save the lives of 275 000 women per annum, Prof Frazer's love for science began as a child.
Underpinning his work is a belief that one should always aim to do good for others.
"Science is a special field where your potential for doing good is huge," he said.
Now heading up the new Translational Research Institute (TRI) in Brisbane, Prof Frazer shares three insights into what sparked his career in science:
Brilliant Mentors who inspired and guided me
A deep curiosity about how things work, and how you can fix them when they go wrong
"It seemed like a good idea at the time……."