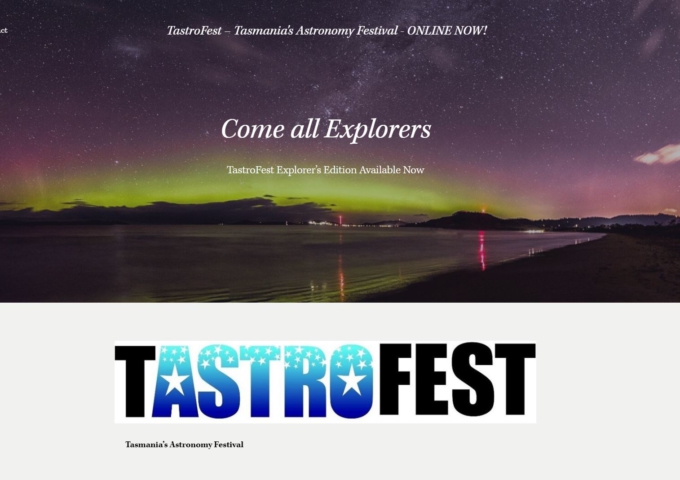 Update on national grant project TastroFest by Brittany Trubody, TastroFest Director
TastroFest was held online and to adapt, we created our "Explorers Edition" where we went behind the scenes to give tours of various locations such as Bisdee Tier and Mt Pleasant observatories. We had kids aurora bedtime stories and astrophotography tips, as well as how to use a sextant and problem solving with Young Tassie Scientists. It is all still available on the website if you didn't get a chance to have a look.
We were extremely surprised to find that we reached over 35 countries with website analytics registering over 4608 independent hits across the globe. The main bulk of the traffic came from Australia but there were some unexpected stats such as an Irish cluster (40 separate hits coming from several locations across Ireland), and hundreds from California, Washington and New York  Every state in Australia registered visits with the top three coming from Victoria,  Hobart and NSW.
We are very surprised at the reach that this event had and will look at ways of including online content for future events.
Congratulations to everyone who had to try new things this year, and to YTS and Beaker St who also had to think on their feet when it came to altering their federal commitments as we did.