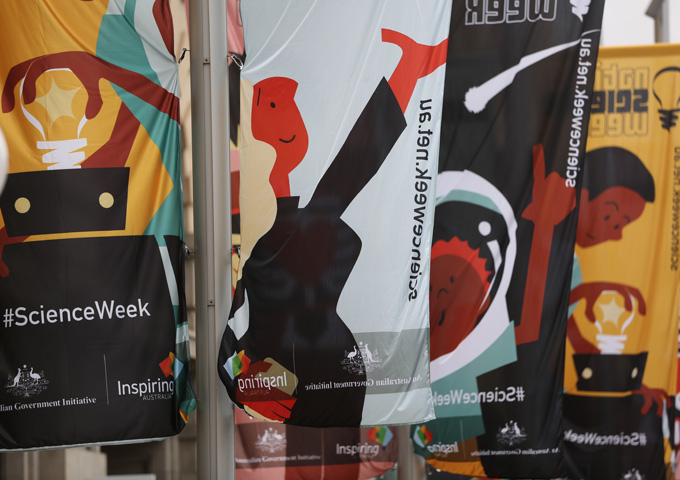 The Tasmanian Science Film Festival will run from 8 – 27 August 2016. It will foster Tasmanian's interest in science with a specific focus on rural Tasmania. As part of the National Science Week the Festival will tour Tasmania screening a selection of science short films.
The Festival engages with both schools and the general public through the screening of science short-films from a broad range of science, with a likely focus on astronomy, environmental sciences, physics, robotics and engineering.
Details of the roadshow are currently negotiated with individual host organisations. The current schedule includes screenings in the Huon Valley and the Tasman Peninsula in the week of 8-11 August, at Rosny College, Calvin Christian School and the Commission for the Conservation of Antarctic Marine Living Resources in Hobart from 12 – 17 August. The Festival will travel along the East, North and West Coast from 18 – 27 August with screenings anticipated in Triabunna, St Helens, Winnaleah, Scottsdale, Port Sorell, Ulverston, Smithton, Rosberry, Ouze, Bothwell, Campbell Town and Oatlands.
Screenings will be during the day in schools to students and in the evening to the general public, followed by a Q&A Session.