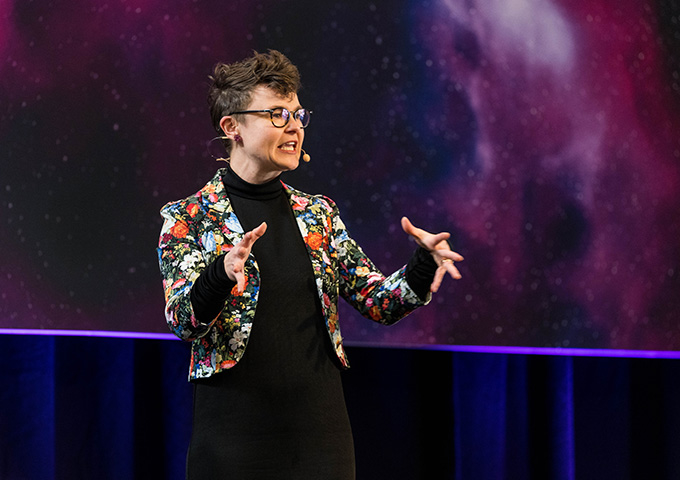 The Tasmanian National Science Week Coordinating Committee and Inspiring Australia (Tasmania) awarded 12 Engagement Grants for a total of $38,000 to support individuals and organisations who will deliver a public science, technology, engineering, maths, or medicine (STEMM) themed activity as part of National Science Week.
This year, the grants were available to support:
a public STEM engagement event/activity;
a program of STEM events/activities delivered outside of the Greater Hobart area; or
a public STEM engagement activity delivered at any large event or festival.
This year's grant winners
STEM engagement event or activity
Australian Association of Environmental Educators (Tasmania)
Migrant Resource Centre Marine Discovery Centre Fieldtrip
Circular Economy Huon
 Huon Valley STEM tour
Circular Head Council
The Science Gig
Giant Tree Expeditions / Tasmanian Geographic
Huon Valley Huon Pine Celebration
Nipaluna Nursery
The Midlands Biodiversity Field Day
University of Tasmania
The Fabulous, Freaky, and Fierce World of Female Reproduction
STEM events/activities delivered outside of the Greater Hobart area
Queen Victoria Museum
Big Day of Science" and "Aboriginal Astronomy
The Salvation Army and the Resource Work Co-Op
Communities for Children workshops on composting, recycling, upcycling and responsible living, and home gardening
The Trustee for Pennicott Foundation Trust Fund (The Bookend Trust)
Presenting: Ping! Chirp! Squeak!
University of Tasmania/Science in the Pub
lutruwita in Deep Time: a journey through art, science and song
Wings Wildlife Park
Wing's Wildlife National Science Week Program – Junior Keeper Experience highlighting: The Science of the Bee
Public STEM engagement activity delivered at any large event or festival
Latrobe Council
Kitchen Science and Amazing Chocolate Creations