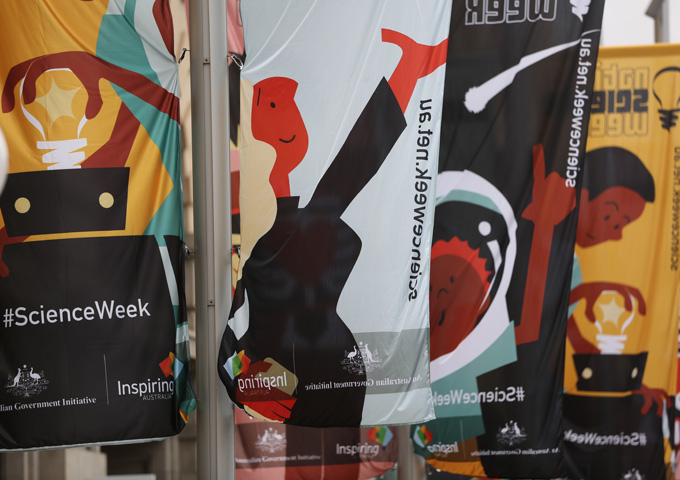 The Tasmanian National Science Week Coordinating Committee is pleased to announce the winner of the 2018 Brain Break Tasmania photo competition. We asked everyone in the state holding a Brain Break morning or afternoon tea to submit pics of their best sciency baked goods for a chance to win a $100 voucher and some Science Week swag!
The panel of judges chose Albuera Street Primary School. This is what their organiser, Michelle, had to say: "At Albuera our Brain Break was a morning tea to thank our educators and support staff for all their hard work during National Science Week- at Albuera we value what showing gratitude does for wellbeing. Brain Break was a great opportunity for staff to celebrate all things science. One staff member made a cake which represented the workshops at our science fair. Can't wait for next year!"
[gallery link="file" ids="3367,3368,3369"]
There were more entries to highlight, such as Chris at Scottsdale Library who took all of his grand kids to every single Library science week event, including Hour of Code and 'Meet the Scientists'- a talk by local female scientists. Collegiate School had a Brain Break with a quiz, some logic puzzles and a space theme due a few of their students heading off to NASA at the end of the year. They also had periodic table cupcakes and said it "was fun to have people guess the element before they got to eat the cupcake". Over at Fahan School, staff had a chemistry theme and also concocted some periodic table cupcakes. Felicty, the organiser, wrote: "...it was fun to hear their [staff's] own memories of learning the periodic table from their own science classes."
We hope to see even more fabulous Brain Break entries in 2019! Well done to all entrants!