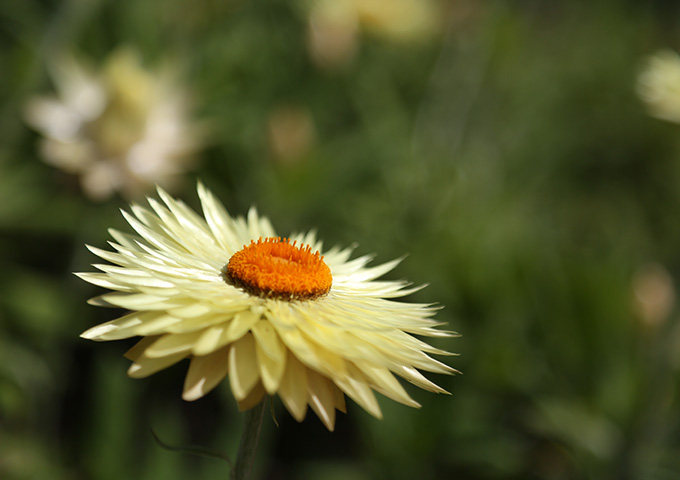 The first ReShape the World forum for young people interested in sustainability and in helping to address environmental challenges will be held during National Science Week. Registrations are now open at reshapetheworld.eventbrite.com.au.
Today's young Tasmanians are increasingly aware of current global ecological and climate crises and are passionate about the world they live in, with many actively involved in finding solutions to the local and global issues which threaten our environment.
ReShape the World aims to contribute to the landscape of similar environmental events and provides a platform for school-aged students to share their ideas and the sustainable initiatives which they are championing in their local area, as well as to collaborate with their peers, families, researchers, and with the wider community.
There will also be opportunities to hear from, and engage with, researchers and professionals who are working directly on solutions to local and global environmental issues.
The event will showcase the diversity of ways which individuals can contribute to positive sustainable change. Including everything from activities which young Tasmanians and their families can do at home or in their local community, such as altering everyday consumer choices, participating in citizen science, or volunteering; to study opportunities and career path options.
Organiser and National Science Week Committee member Jeannie-Marie LeRoi believes that National Science Week provides an ideal opportunity to showcase what school students are achieving in meeting today's environmental challenges. which aligns closely with the University of Tasmania's values of conserving our natural world and investing in research to help address today's local and global environmental challenges.
"Science, engineering and technology are vital to how we move forward as a society in solving the many environmental problems that we face, and young people play a critical role in imagining and implementing such solutions."
ReShape the World is open to the wider community and student contributions are particularly welcome. This event and its participants will be supporting future leaders, researchers, communicators, technicians, entrepreneurs, and change makers in creating a more sustainable future for us all.
Registrations: reshapetheworld.eventbrite.com.au

INFORMATION
reshapetheworld.eventbrite.com.au
Date: Sunday 18 August
Time: 1:30pm – 4:30pm,
Location: University of Tasmania Sandy Bay Campus

Media opportunities and interviews can be arranged by contacting:
Tanaz Knott science.outreach@utas.edu.au 6226 2616 or Jenni Klaus jenni.klaus@utas.edu.au 62262373 0414701134.
---
GET SOCIAL! 
#scienceweek
twitter.com/sciencetasmania
facebook.com/natsciwktas
Festival of Bright Ideas
facebook.com/fobitas
instagram.com/festivalofbrightideas
#fobi19