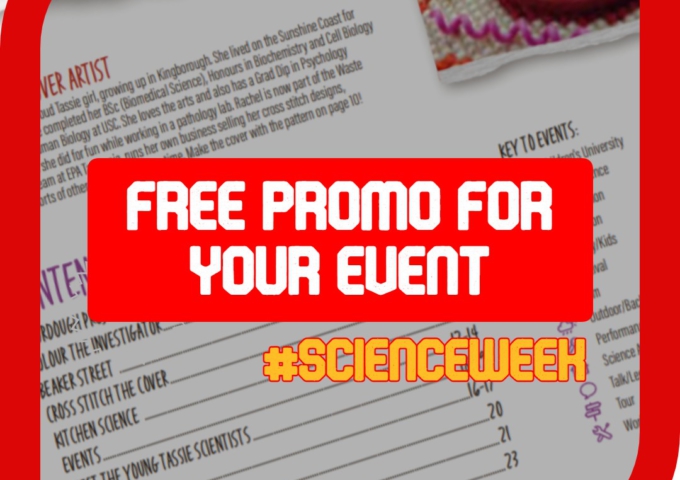 National Science Week will be here before you know it, and we'd love to promote your public Tassie event.
If your event is in Tassie, streamed from our beautiful island, or involves our science, add it the Inspiring Tasmania website as well as here on the Science Week event calendar.
Your event will be distributed via our printed program of events (booklet, leaflet, guide, whatever you like to call it!) to over 80 000 Tasmanians via newspapers, cafes, and more – for FREE! Don't miss out and get your event in by Thursday 27 May. Don't worry if you don't have all the details or you are only just thinking about running an event. 
Contact our new Communications and Events Coordinator, Dipon Sarkar who can help you with next steps. 
Oh and if you're adding your event to Facebook, don't forget to add us as a co-host. Here's how to do that.
---