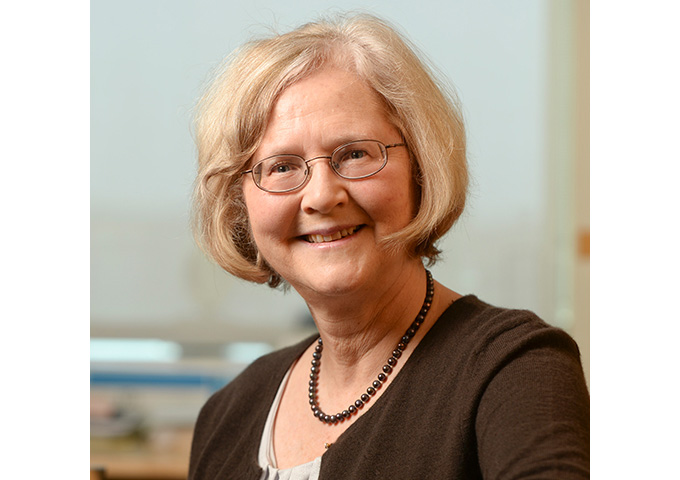 Tasmanian Nobel Prize winner, Professor Emerita Elizabeth Blackburn, has been named Patron of Tasmanian National Science Week. She is lending her enthusiasm for science as the face of this annual festival celebrating science, technology, engineering and maths (STEM) in schools, towns, pubs, and venues across Tasmania this August.
No matter how far Professor Blackburn's career has taken her, from biology labs to Ted talks to the Nobel Prize, she has fond memories of her time growing up in Tasmania where the first spark of curiosity grew. "As a little girl living in Snug, I was deadly curious about everything alive. I was fortunate to live in a society where that curiosity was valued."
Professor Blackburn was the first woman in Australia to receive a Nobel Prize. Hers was in Physiology or Medicine in 2009 for her work on telomeres and telomerase, which may play a central role in how we age. "Like the protective caps at the end of our shoelace, they keep the ends of our chromosomes from fraying." One day, her research may contribute to humans aging better by being healthier for longer.
Professor Blackburn believes that everyone benefits from local science and they should listen to the voice inside that keeps asking questions.
"National Science Week in Tasmania is a way to celebrate the range of scientific achievements here, inspire the next generation of scientists and innovators, but to also reignite that spark of curiosity that lives in all of us, the feeling that makes us wonder: Why? Maybe the next question will be one that impacts the whole world."
Tasmania contributes world-leading scientific research, technology, engineering, and maths. From the design industry standard Procreate app to PlayStation games, to innovations in marine farming and climate research with global significance, Tasmanian STEM research and innovation contributes to our planet and society in momentous ways with far reaching implications for our future.
But Professor Blackburn reiterates that it's not just scientists and entrepreneurs that are part of the rich amount of STEM activity in Tasmania. "You don't have to have a career in science to be in awe of what is being achieved on this beautiful island. Tasmanians can truly embrace a sense of pride in their STEM successes. National Science Week gives them a chance to be part of it."
Andy Baird, the Chair of National Science Week Tasmanian Committee and Deputy Director of the Tasmanian Museum and Art Gallery, welcomed the announcement of Professor Blackburn as patron.
"Professor Blackburn's career represents the highest level of scientific achievement. For that huge life to start in one of our small regional towns here in Tassie is fantastic. It shows the potential that exists in all of us to be curious about the world, about life, about science, and maybe even make a life-changing discovery! Every day in Tasmania, world-leading science is happening, but families are also sitting down to chat about their child's science project over fish and chips or friends gather for a bird spotting walk in our native bushlands. We couldn't have a better Patron to represent what we do here than the ever-curious Professor Blackburn."
National Science Week is officially 10-18 of August with events happening in Tasmania all month.
For further information please contact jenni.klaus@utas.edu.au or 0414701134, Communications and Events Manager, National Science Week Tasmania.
More information on Professor Blackburn: https://www.nobelprize.org/prizes/medicine/2009/blackburn/biographical/
---
GET SOCIAL! 
#scienceweek
twitter.com/sciencetasmania
facebook.com/natsciwktas
Festival of Bright Ideas
facebook.com/fobitas
instagram.com/festivalofbrightideas
#fobi19