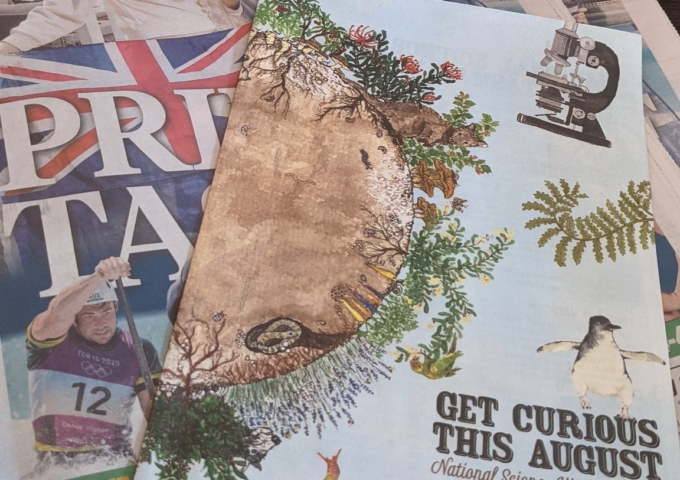 Download your digital copy (9MB, pdf) of the National Science Week event guide for Tasmania, which appeared in the Mercury, Examiner, and Advocate newspapers on Saturday 24 July.
This year we have everything from festivals, stage performances, in-person to online events. Check out the program to see what gets you curious!
Make sure you visit the National Science Week Tasmania Facebook page for a full list of up-to-date events. 
GET SOCIAL: