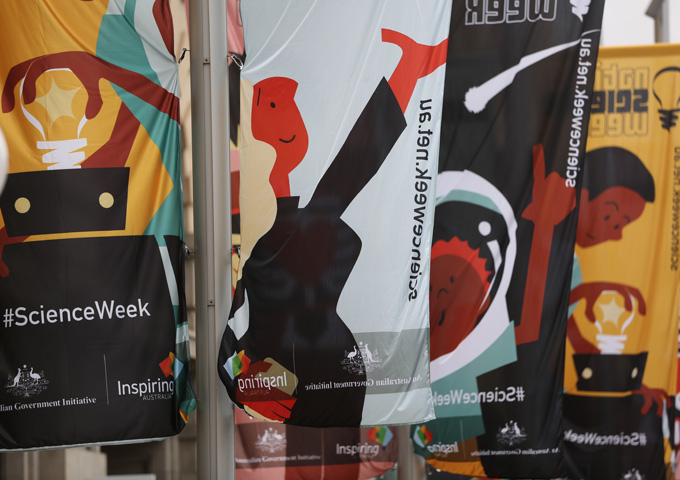 Celebrate National Science Week and showcase your work in an Art/Science Exhibition at the Ecosciences Precinct (ESP), Dutton Park.
The Department of Science, Information Technology, Innovation and the Arts is calling for expressions of interest from artists who would like to exhibit their work during National Science Week (10 – 18 August 2013).
Artworks must demonstrate a strong Art‐Science nexus relating to Queensland's natural or production landscapes or other natural resources. Artists must provide a biography, explanatory art/science text, and be available to help install their artworks.
The artworks will be displayed from Monday 12 August to Friday 16 August in the foyer and seminar rooms at the ESP, 41 Boggo Rd, Dutton Park.
The 2012 exhibition included works from seven artists and received overwhelmingly positive feedback.
The Art/Science concept was a hit with ESP staff and visitors. Therese Flynn-Clarke (pictured) – artist, teacher and 2012 exhibitor  – says there are distinct connections between science and art.
"I believe the commonality between artists and scientists is their power of observation – both notice things and then do something about/with it" she said in her Didactic Panel.
If you are interested in exhibiting, contact Andy Grodecki, Science Engagement Support Officer, email or call 07 3170 5759 by Monday 15 July 2013.
Please provide:
your name and contact details
the nature of the artwork/s (art/science connection, media)
your display requirements (number of works, space needs, hanging, audiovisual etc.).