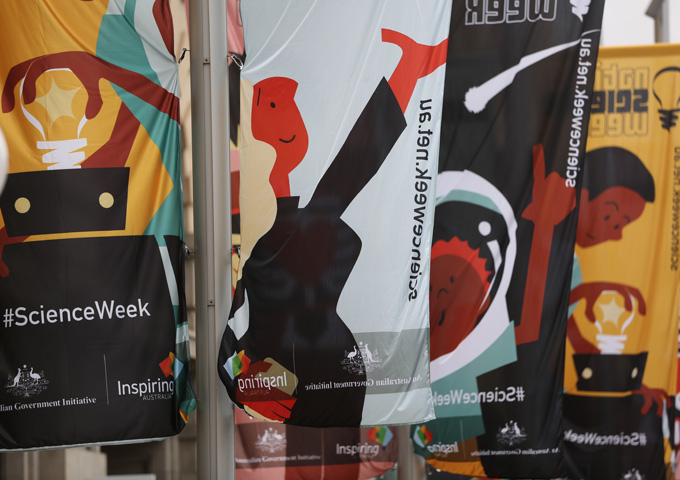 Thursday, 20 August 2015 Queensland Museum, South Bank
Do you think science is innately sexy, needs a make-over, or is 'sexy' a derogative term for a pursuit of knowledge? Join us during National Science Week as Queensland Museum hosts a Q&A event that explores the appeal of science and its relevance to our everyday lives.
Decide where you stand as ABC's Paul Barclay asks these questions and more in a live broadcast for Radio National's Big Ideas program.
Meet our all-star panel:
Prof Ove Hoegh-Guldberg – Director of Global Change Institute and go-to-guy for all things Coral Reef and Marine
Wendy Zukerman – ABC Producer and Presenter of internationally acclaimed podcast Science Vs.
Dr John Hooper – Queensland Museum's Head of Biodiversity and Geosciences
Prof Bryan Grieg Fry – Australian Venomologist, raconteur and thrill-seeker
Reece Jackson – Astrophysicist, Cosmologist and Producer of 4ZZZ program Know Idea
6:00pm doors and bar open
6:30pm – 7:30pm Q&A panel event
7:30pm – 8:30pm networking and drinks
FREE EVENT suitable for ages 15 and over.
For more information and to book seats, contact our Bookings Officer.