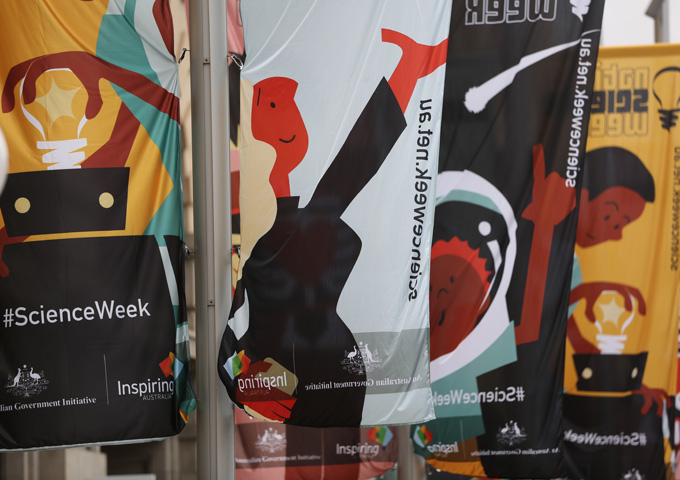 Entries for QUT's Ideas to Change the World 60 second challenge has been extended to 19 July 2013.
Queensland students in Years 10-12 are invited to share their ideas on finding a solution toward some of the global challenges facing our world.
By being part of tomorrow's solution today you could share in great prizes and opportunities including:
Your own iPad2 and three iPad's for your school.
A visit to your school from science prodigy Jack Andraka (Brisbane only).
An invitation to speak at TEDxQUT in August 2013 and/or be part of the audience. – you choose! You'll get to meet Ruben Meerman, the "Surfing Scientist". Check out the TEDxQUT speakers.
Your idea on public display at the CUBE in the new Science and Engineering Centre, at QUT.
Make Mum and Dad proud(!)
Check out the CUBE.
The 60 second challenge is open to Queensland High School students in Years 10-12. All entrants will receive a QUT certificate of participation.
You can use one of your own world-changing ideas or address one of the global challenges listed on the website.
Make a 60 second video or Powerpoint presentation about your idea and enter online.