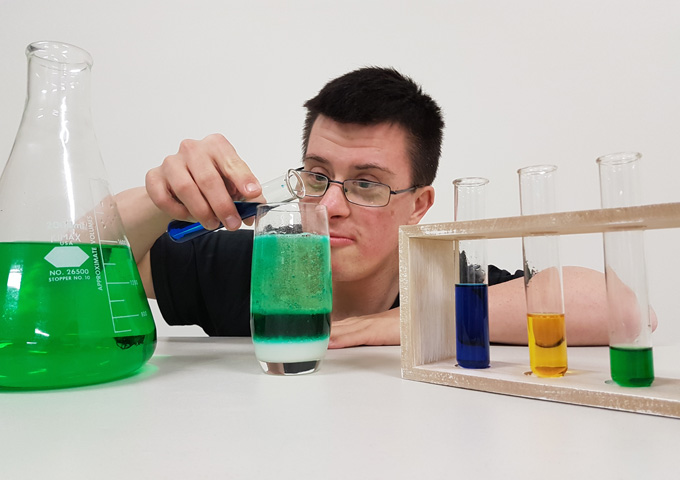 When you think of science, do you think of a person with funny hair, wearing a lab coat and pouring chemicals?
Well, Scienceability is here to challenge that idea.
Siân Keys came up with the idea for Scienceability when her younger brother, who has Down Syndrome, wanted to do science like she did. Although there were lots of great arts and sports programs for people with disabilities, she couldn't find any programs where he could do science. So, she decided that she should turn it into a reality.
For six weeks, Scienceability has been running hands-on science workshops for young adults with intellectual disabilities. The workshops have ranged from the science of colour to flight and engineering. Each workshop has been filled to the brim with exciting experiments, where participants have had the opportunity to try out science and see how it is relevant to them.
But this all turns on its head during National Science Week, when Scienceability will run a free community workshop for the Canberra community, hosted by these young adults with intellectual disabilities – and they will be the ones doing all the science.
So how can you be involved? Come along to Scienceability's Community Workshop, run by our wonderful participants turned presenters. You might learn some new science activities… and have some of your ideas about science changed in the meantime.
Scienceability Community Workshop (Canberra, 19 August).
Scienceability is one of 39 projects that received National Science Week grant funding through the Inspiring Australia – Science Engagement Programme.
This guest post was written by Siân Keys, from Scienceability – science for everyone. Would you like to write a guest post for National Science Week? Please contact us at Inspiring.Australia@industry.gov.au